DIAMCOR RECOVERS 6 BIG DIAMONDS FROM ITS REVISED PLANT
Diamcor has six rough bigger than 10.8 carats, three of them of gem-quality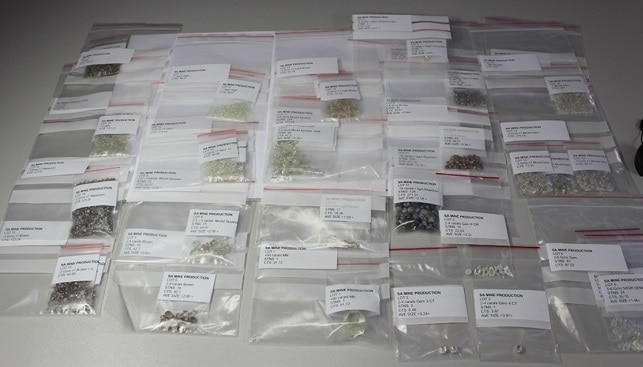 Diamcor Mining has recovered six rough "special" diamonds (+10.8 carats) "from material processed through the Company's recently updated facilities" at the Krone-Endora, Venetia Project, South Africa.
The diamonds recovered include: One high quality 18.45 carat gem octahedron rough diamond, two gem quality rough diamonds weighing 18.56 and 14.71 carats respectively, and three non-gem quality rough diamond weighing 21.92 carats, 17.32 carats, and 15.84 carats.
Diamcor CEO Dean Taylor commented: "We are very pleased with the results of the initial modifications made to the processing plants, as well as with the number of larger diamonds recovered on very limited volumes […]".