LUCAPA HITS PAYDIRT WITH 89-CARAT STONE AT MOTHAE
In May, Lucapa recovered a 25 carat yellow gem diamond from the same area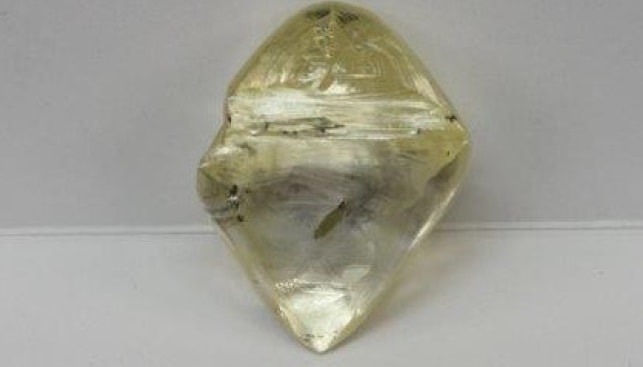 Lucapa Diamond Company has recovered an 89-carat yellow diamond from its Mothae Diamond Project in Lesotho. The stone was recovered on the first few days of processing kimberlite material from the south-east zone.
According to Lucapa Managing Director Stephen Wetherall, the recovery of such a large diamond so early in the bulk sampling program "provides further proof that like the neighbouring Letšeng mine, Mothae is another source of large diamonds". Wetherall added: "[…] We are tremendously encouraged that this 89 carat diamond was recovered from the south-east zone, an area of the Mothae kimberlite pipe where there has been very limited historical testing. This underlines our belief in Mothae […]".
In May, Lucapa recovered a 25 carat yellow gem diamond from its Mothae kimberlite mine. The diamond was recovered from the Neck Zone of the Mothae kimberlite. According to a press release, other +5 carat diamond recoveries from the first two days of trial processing of material from the Neck Zone include a 6 carat diamond.