LUCAPA RECOVERS 25-CARAT YELLOW DIAMOND FROM MOTHAE
The diamond was recovered from the Neck Zone of the Mothae kimberlite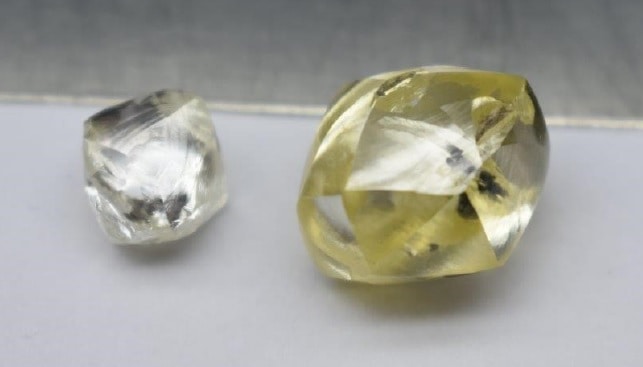 Lucapa Diamond Company has recovered a 25 carat yellow gem diamond from its Mothae kimberlite mine in Lesotho, of which it owns 70%. The diamond was recovered from the Neck Zone of the Mothae kimberlite.
According to a press release, other +5 carat diamond recoveries from the first two days of trial processing of material from the Neck Zone include a 6 carat diamond.
Recently, Lucapa published its production performance for the first quarter of the year, reporting production of 4,507 carats – 10% more year-on-year. There was also a 53% year-on-year increase in the number of Special diamonds (weighing more than 10.8 carats) recovered to 58, including two +100 carat diamonds (116 carats and 103 carats). Lucapa ended the quarter with a cash balance of $13.1 million, and a diamond inventory of 3,047 carats.