Christie's: Blue Diamond Earrings Sell for $7.4 Million
Christie's: Blue Diamond Earrings Sell for $7.4 Million
The auction house reports "rocust demand"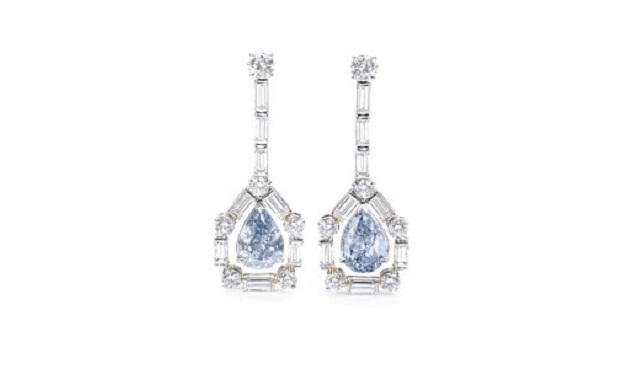 At its Hong Kong Magnificent Jewels sale (November 28), Christie's sold a pair of blue diamond cluster earrings – 3.06 carats and 2.61 carats – for approximately $7.45 million, Rough & Polished reports.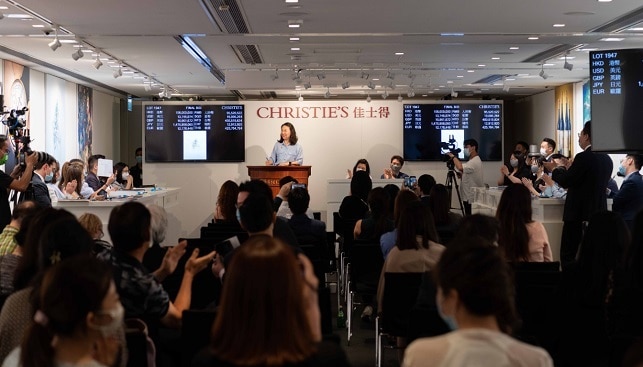 The diamonds are both pear modified brilliant-cut, certified by the GIA as fancy vivid blue color, VS2 clarity. Set with pear, oval and round diamonds in platinum and gold, the earrings are signed DM (David Morris).
Another highlighted lot – a set of jadeite, ruby and diamond necklace and bracelet by Cartier – ultimately sold for around $1.03 million – "eight times the pre-sale low estimate of around $128,866," according to the report.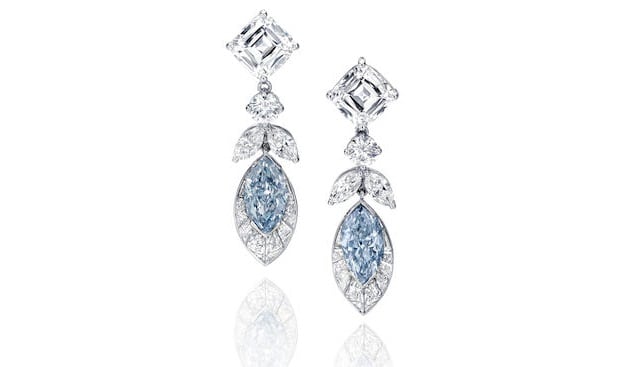 The auction sold about 87% by lot and by value, drawing participation from buyers in 14 countries, and raking in around $64 million. Vickie Sek, Chairman of Department of Jewellery at Christie's Asia Pacific, commented: "The exceptional results and solid sell-through rates across our live and online-only sales in 2021 reflect a rapidly reviving market with robust demand."