RIO TINTO UNVEILS $1.1 MILLION ARGYLE DIAMOND NECKLACE AND RING
RIO TINTO UNVEILS $1.1 MILLION ARGYLE DIAMOND NECKLACE AND RING
Argyle Dreaming™ comprises 673 pink, white, yellow, blue and champagne Argyle diamonds
Earlier this month, Rio Tinto unveiled two unique pieces of jewellery: a $1.1 million necklace and ring known it called Argyle Dreaming™, both using diamonds from Rio Tinto's Australian Argyle mine and gold that has been mined and minted by Rio Tinto in the US.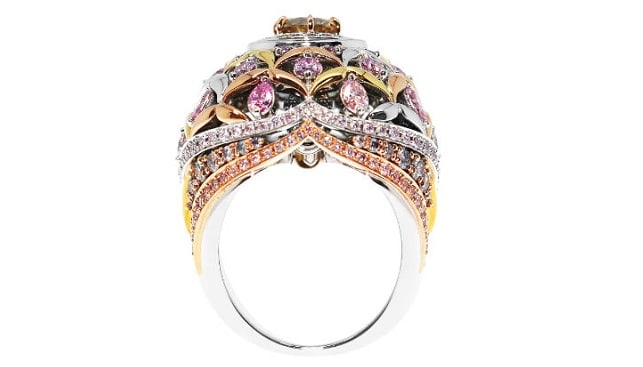 According to a press release, the pieces comprise 673 pink, white, yellow, blue and champagne Argyle diamonds and 237 grams of Rio Tinto's Kennecott gold. Both took "over 800 hours to create". At its center, the necklace has a 3.55 carat white Argyle diamond which can be switched out with the Argyle champagne diamond at the centrepiece of the ring.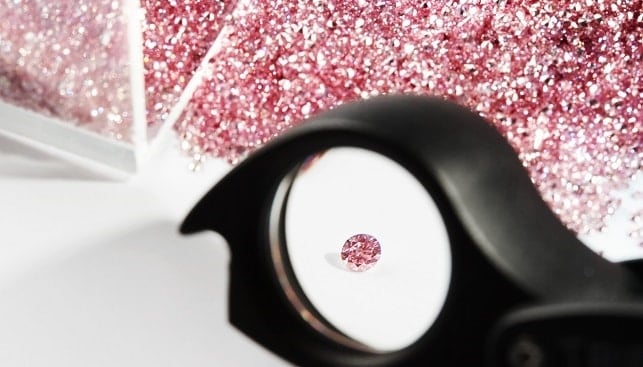 The one-off necklace and ring were created by "international designer, master craftsman and jeweller" John Calleija. The pieces "pay homage to the ancient landscape and majestic colours of the East Kimberley region of Western Australia, home to the 1.6 billion year old Argyle gems". The Argyle Dreaming™ necklace and ring will be showcased in New York and London before returning to Calleija's stores in Australia.