FOR THE FIRST TIME, SOTHEBY'S TO HOLD ALL-GOLD AUCTION
FOR THE FIRST TIME, SOTHEBY'S TO HOLD ALL-GOLD AUCTION
Among the items is a solid gold head of model Kate Moss made by Marc Quinn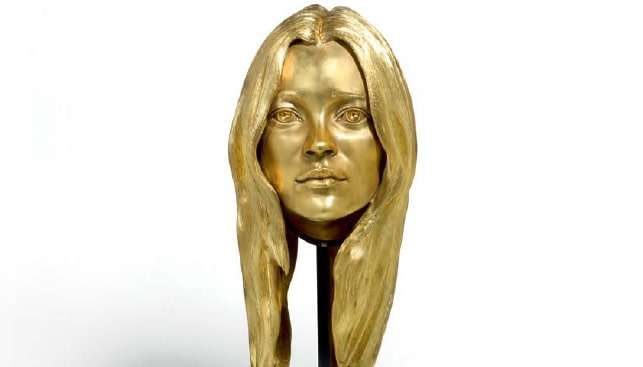 On October 17, in London, Sotheby's will make history: For the first time ever, the auction powerhouse will hold an auction, called The Midas Touch, entirely dedicated to gold.
Among the items, which will include sculptures, sacred objects, contemporary art and more, is a solid gold head of model Kate Moss made by Marc Quinn. It weighs more than 8000 grams and is estimated at a minimum of $390,000.
Senior director and head of sale Constantine Frangos said: "We have seen increasingly strong demand for gold items from our clients so this is the first all gold auction being held by Sotheby's and every department is contributing so we are going to get a real variety of items. Gold has always been a universal symbol of status and has huge historic provenance but we have seen this renewed demand for gold items mainly due to new interest from markets such as Asia, Russia and the Middle East".