SOTHEBY'S HK: RUBY AND DIAMOND RING SELLS FOR $11 MILLION
SOTHEBY'S HK: RUBY AND DIAMOND RING SELLS FOR $11 MILLION
However, a 14.18-carat, fancy blue diamond ring, surrounded by pink diamonds, failed to sell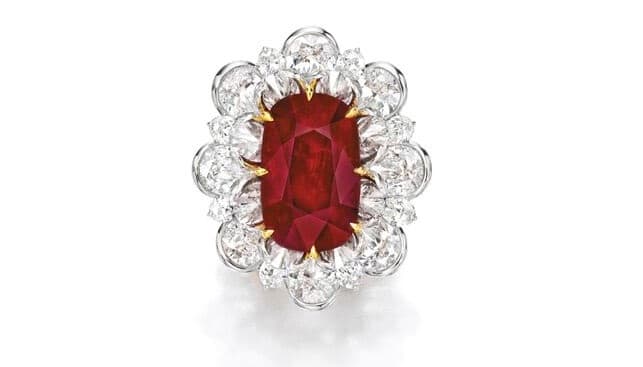 Sotheby's Hong Kong Magnificent Jewels and Jadeite Spring Sale, held on April 3, managed to auction off a 24.70-carat ruby and diamond ring for $11 million, as well as a yellow diamond ring for $2.8 million and a pair of diamond pendant earrings sold for $2.9 million.
However, a 14.18-carat, fancy blue diamond ring, surrounded by pink diamonds, failed to sell. It was estimated at a minimum of $6 million. A jadeite bangle, called the "Circle of Heaven" with a minimum estimate of $10.2 million, also failed to sell.
Chin Yeow, Deputy Chairman of Sotheby's Asia and Chairman of International Jewellery, Asia, commented in a press release: "[…] We see persistent market strength for rubies […] While the Jadeite market remains price sensitive, solitaire diamonds and design pieces continue to enjoy solid support across price tiers".