WATCH: A NEW VIDEO AHEAD OF DIAMOND WEEK IN ISRAEL
IDWI 2020 to be held on February 10-12, 2020
The Israel Diamond Exchange (ISDE) releases a new video promoting the approaching International Diamond Week in Israel (IDWI), to be held from February 10-12, 2020 at the Israel Diamond Exchange (IDE). This annual event attracts hundreds of international buyers from over 20 countries every year. Watch the new video.
IDWI is held on the immense trading floor of the Israel Diamond Exchange (IDE). It will feature 200 Israeli exhibitors of polished diamonds, with huge amounts and varieties of goods on offer.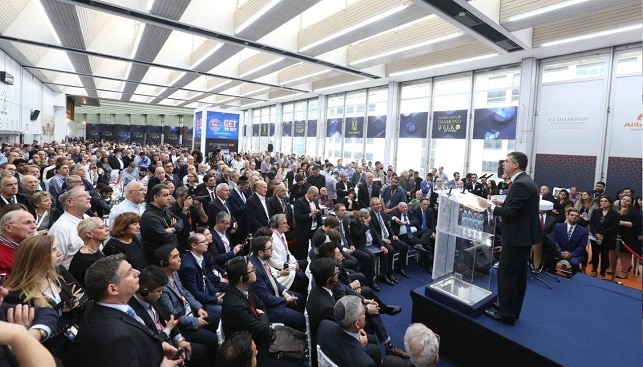 The 2020 IDWI will be themed "I Love Natural Diamonds", to underline IDE's commitment to natural diamonds. The event will feature a series of short talks by international experts that will address the timeliest issues of interest to the global diamond industry.
IDWI presents a unique opportunity for diamond buyers, featuring a huge concentration of goods of all varieties, with minimal participation costs. Eligible buyers will also receive three complimentary nights at a local hotel.
To register online
Watch International Diamond Week in Israel 2019 highlights: