WATCH: 10 NEW VIDEOS IN THE IDI INSTAGRAM CAMPAIGN
Thousands of users are exposed to more and more Israeli companies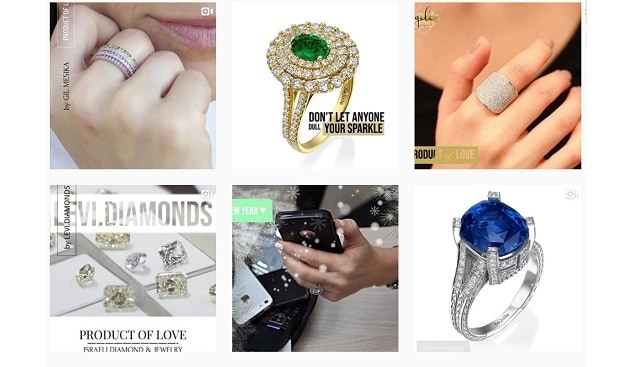 In the Instagram area, a picture is not only worth a thousand words, but rather a thousand of potential clients. This is all the more true in the diamond industry, the products of which are more photogenic than any other.
The combination of excellent story-telling with eye-catching videos is one of the secrets of success of the Israeli Diamond Institute Instagram campaign "Israeli Diamond and Jelwery Design – Product of Love", which showcases diamond traders from Israel on a daily basis for more than 10,000 followers around the world.
In the past two weeks, the campaign went on in full speed. Almost every day, beautiful videos and photos of Israeli diamond traders are being published on the IDI's Instagram page, and together with their publication in our Facebook page, with more than 43 thousand followers, and in the IDI's Youtube channel, they receive hundreds of views, likes and comments.
Watch our latest videos: