227-YEAR OLD COIN REPRODUCED AND PRESENTED TO PRESIDENT TRUMP
The Large Eagle Washington Cent was reproduced using 3D computer-aided-design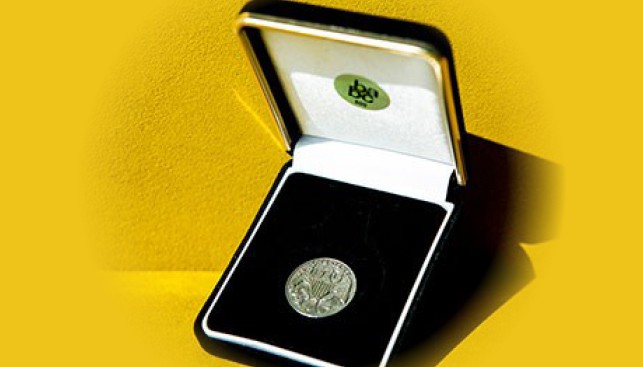 Using 3D computer-aided-design (CAD), the School of Jewellery at the Birmingham City University has reproduced a 227-year-old coin. The coin was presented to US President Donald Trump to commemorate Birmingham hosting the annual British-American Business Council (BABC) transatlantic conference on June 7.
The original Large Eagle Washington Cent was one of two coins commissioned in 1791 by Birmingham firm W. and Alexander Walker. It has the bust of President George Washington on the obverse and an American eagle on the reverse. Both the Small and Large Eagle Washington Cent coins were never entered into circulation, as "Washington favoured a national mint to control coin production", according to a press release.
The Large Eagle Washington Cent has been reproduced in 400 editions. While the first was presented to President Trump, the second edition was presented to US Ambassador to the UK, Woody Johnson.