BEIJING LAB DETECTS "WELL-CONCEALED" SYNTHETIC STONE
According to the lab, the diamond was very hard to detect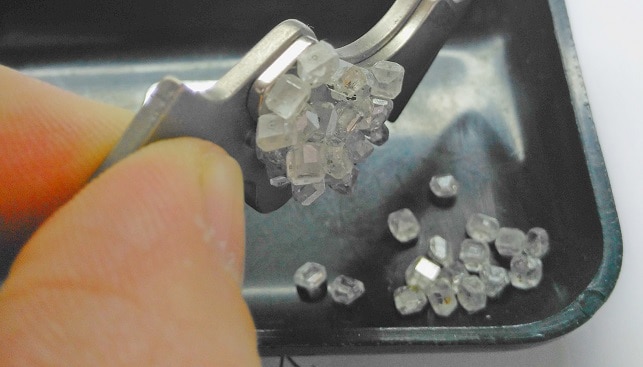 Beijing-based National Gemstone Testing Center (NGTC) has identified a "well-concealed" synthetic diamond coating in a small natural diamond.
According to Rough & Polished, the lower part of the stone was a colorless, natural diamond, but the upper section "including the crown and the top of the pavilion contained a layer of diamond created using chemical vapor deposition (CVD)". The lab said that "the coating over the brilliant-cut, 0.11-carat, near-colorless diamond was hard to detect, with no features betraying its existence visible using a microscope".
According to NGTC, "CVD overgrowth, which significantly influences the weight and size of the diamond, is still rarely reported up to now".
Last month, the GIA lab in Carlsbad discovered an instance where a synthetic stone was fraudulently inscribed as a natural one. A round brilliant cut was submitted for an updated diamond grading report. Its girdle was inscribed with an actual GIA report number issued in 2015. The older report was for a natural, untreated diamond and contained the following grading information: 1.74 ct, round brilliant cut, D color, Excellent cut grade, and VVS1 clarity. Upon grading, the new submission was described as a 1.76 ct round brilliant cut with F color, Excellent cut grade, and VS1 clarity. Further examination, however, revealed the stone to be an HPHT-grown synthetic diamond.