Coronavirus roughs up diamond industry
Pandemic may represent an unlikely opportunity to rebalance the supply chain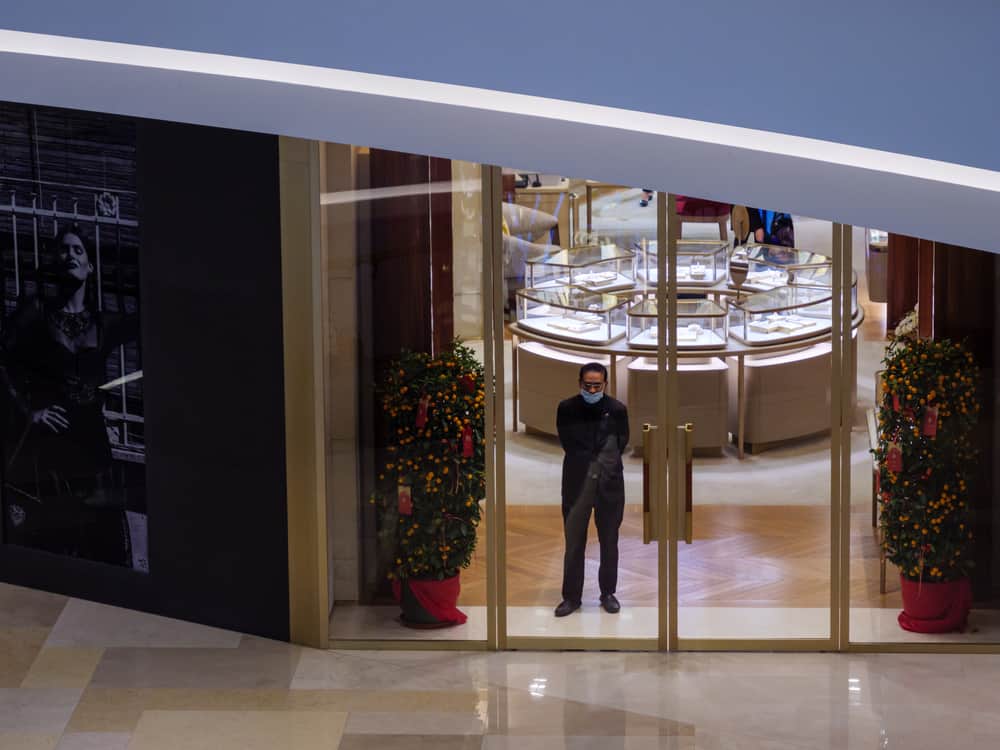 By Arabella Roden • Assistant Editor, Jeweller Magazine
The unprecedented challenge of the COVID-19 pandemic has added another burden to the already fragile international diamond industry, producing concurrent shocks to both demand and supply
"We've never had an environment where commercial activity right across the whole pipeline, let alone the whole luxury goods industry, has simply come to a halt," said David Prager, executive vice-president corporate affairs, De Beers.
Most significantly, the virus has crippled the retail sector in the US – the world's largest diamond jewellery market and epicentre of the pandemic since late March – through limitations on social interaction, as well as widespread unemployment, financial uncertainty, and reduced consumer confidence.
Indeed, the country recorded a 7.5 per cent reduction in consumer spending during the month of March – the largest monthly fall on record. During the same period, 30 million citizens applied for unemployment benefits.
Examing retail by category, a recent New York Times analysis of data collected by market research firm Earnest Data – which tracks the debit and credit card purchases of 6 million Americans – found jewellery spending was 75 per cent lower in the week to 1 April than it was in 2019.
Even with some states now easing lockdown restrictions, industry experts note that the retail jewellery sector's recovery will not be immediate.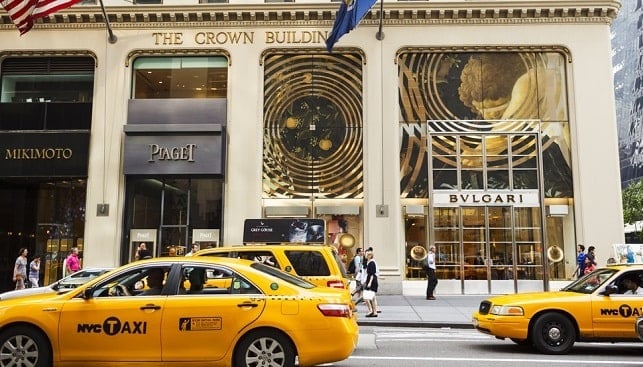 Discussing the challenge with the Rapaport Podcast recently, Stephen Lussier, executive vice-president – consumer and brands at De Beers, said, "We're in two parallel universes – one locked down pretty much fully, if you look across the big markets of the US or India or in Europe, where… many thousands of our retail partners in those markets are in effect closed."
While Lussier asserted that the Chinese market had since "reopened" to an extent, it has not been immune to the effects of the virus. Chow Tai Fook – China's largest jewellery company – closed 90 per cent of its stores in February.
While the majority had reopened by April, managing director Kent Wong predicted it would take "three or four months" for the company to be "back to normal".
Meanwhile, major jewellery retailer Luk Fook – which operates stores throughout the Chinese mainland, Hong Kong and Macau – reported same-store sales decreased 57 per cent for the first three months of the year. Alongside retail, the diamond midstream has also suffered. In Antwerp, polished imports fell 71 per cent in March and exports 51 per cent.
In India, where approximately 90 per cent of the world's diamonds are cut and polished, the diamond manufacturing industry was already under pressure even before the pandemic reached its shores.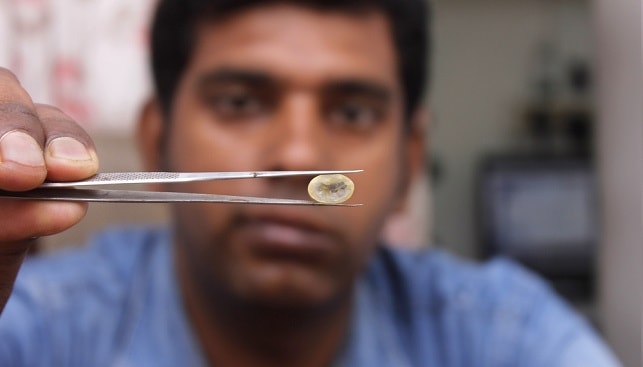 Dinesh Navadiya, Gujarat regional chairman of the Gem & Jewellery Export Promotion Council (GJEPC), recently stated, "The industry has already witnessed [a] $US846 million fall in exports in February 2020 compared to the same month last year, and the crisis is deepening further and could get worse than what was witnessed during the 2008 financial recession."
A later GJEPC report covering the period from February to April 2020 noted that cut and polished diamond exports fell 19.38 per cent, to $US17.6 billion, compared with the same period in 2019.
The report attributed the results to "global recessionary trends, destocking of diamonds by many suppliers to create liquidity, lack of liquidity amongst the traders… [and] the global health emergency".
Approximately 39 per cent of Indian-cut diamonds are exported to the US and 41 per cent to Hong Kong and mainland China.
"Diamond bourses from Antwerp to Mumbai and Ramat Gan were temporarily closed through March and April in accordance with government lockdowns"
With sluggish demand from these markets, Indian manufacturers have been left with a significant amount of excess inventory – to the point that trade organisations have called for members to stop importing rough for one month, beginning on 15 May, according to Rapaport News.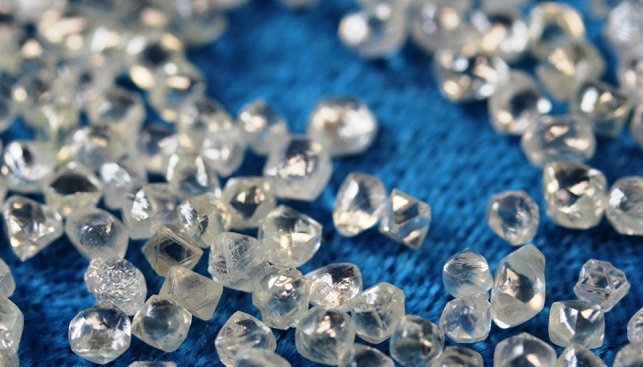 Diamond industry analyst Chaim Even-Zohar has recommended the Indian government discuss a three- or even four-month moratorium on diamond imports. He posits that implementing such a measure would rebalance supplies, clear the glut of material in the midstream, and avoid a price collapse similar to the current oil crisis.
Indeed, the industry witnessed a prelude to that type of crisis when the Rapaport Price List was published on 20 March. Listed prices on its RapNet trading platform dropped 5–9 per cent across most diamond categories, significantly devaluing the inventory of RapNet's more than 7,000 members.
The change led to an exodus of members, who criticised the methodology of the price calculation and claimed it had been distorted by low volumes.
Indeed, diamond bourses from Antwerp to Mumbai and Ramat Gan were temporarily closed throughout March and April in accordance with government lockdowns and health directives. In order to address the concerns over a lack of meaningful sales data, the Rapaport Price List is now published monthly, rather than weekly.
Similarly, the Fancy Color Research Foundation (FCRF) has suspended its quarterly Price Index due to low sales volumes.
The Index is based on transaction data for pink, yellow and blue diamonds in a variety of sizes and intensities, gathered at major colour diamond trading centres in New York, Hong Kong and Israel.
A rough matter for mining industry
With diamond manufacturers no longer able to operate due to virus-related lockdowns, and unable – or unwilling – to build inventory due to suppressed retail demand, mining companies have been forced to offer unprecedented flexibility to sight holders.
These terms have included 60-100 per cent deferments, lifting mandatory buying requirements, and buying back up to 30 per cent of inventory.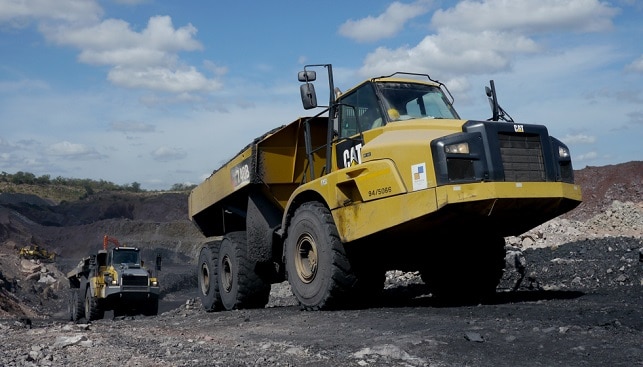 Sergey Ivanov, CEO of Russian mining conglomerate Alrosa – the largest diamond producer by volume – noted how quickly the situation had changed.
"In this turbulent environment, the situation at the start and at the end of our trading session in March was completely different. That is why we had to adjust and offer more flexible sales terms on the go," he said.
"The uncertainty in February was followed by severe restrictions and even the suspension of trading because of border closures and quarantine measures across the world.
"Needless to say that this has had an extremely adverse effect all along the diamond pipeline," he added.
Alrosa's first-quarter diamond sales revenue declined 10 per cent when compared with the same period in 2019, largely due to a steep 56 per cent fall in March "in all key markets". In April, its rough diamond sales fell 96 per cent.
De Beers reports its financial results across 10 yearly 'cycles'. Revenue for 'Cycle Two' of 2020 – comprising its 24–28 February Sight – saw revenue 28 per cent below the same period in 2019.
Its third Sight, due to begin on 30 March, was cancelled due to international travel restrictions and a lockdown in Botswana, where the Sights are held.
In order to prevent outbreaks, many mines – from South Africa, Namibia and Botswana to Canada and Siberia – have also been placed into 'care and maintenance', meaning production has halted and the majority of the workforce has been temporarily stood down.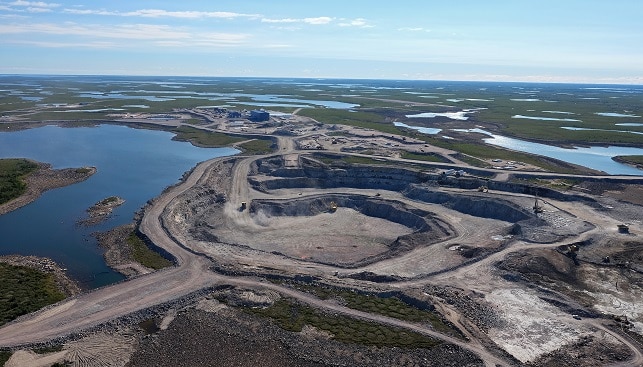 As a result, production targets have also been slashed. De Beers has reduced its 2020 forecast by 20 per cent, to between 25 million and 27 million carats, while Alrosa indicated it would reduce its output by 11 per cent to 34.3 million carats. However, some producers remain optimistic for the remainder of 2020.
Lucara, which has continued to operate its Karowe Mine in Botswana throughout the crisis, recently said in a statement, "Though our near-term outlook on diamond prices remains uncertain, global rough-diamond production curtailments, combined with early indications of polished diamond-demand recovery in Asia, provide some optimism that demand will improve in the latter half of the year."
The company recorded a 30 per cent decline in revenue for the quarter ending 31 March, with CEO Eira Thomas noting weak demand and the necessity for "cost management and capital discipline".
Concluding perspective
The suspension of diamond supply chain due to coronavirus has undoubtedly had a severe impact on communities throughout the world.
In an open letter published on 1 May, Bruce Cleaver, CEO De Beers, wrote, "Around our mines, in the world's major diamond cutting centres, and in the communities in which our employees live, the continuity of our operations is central to our people, the local economy and entire nations.
"The salaries we pay and the services we provide and purchase help families put food on the table and manage their health. In many cases, the provision of water, food, energy and health and transportation systems depend on our operations."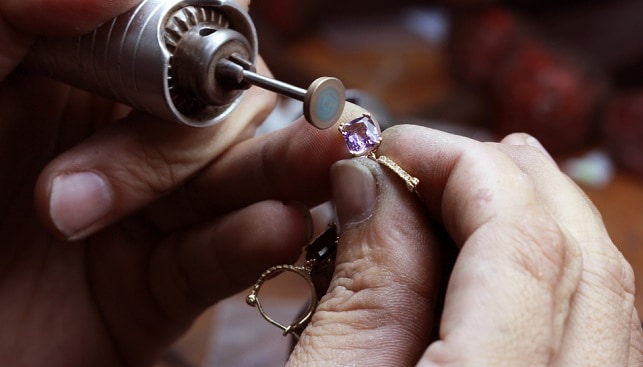 Protecting the welfare of those employed in the diamond supply chain – from miners to dealers and retail jewellers – from the unprecedented challenges of the pandemic requires unprecedented co-operation.
"The key to this is to try to make sure that all sectors of the industry come back in a collaborative and consistent way in terms of building the capacity in both supply and demand," says Prager.
Beyond coronavirus lockdowns, the diamond industry must maintain prices by managing ongoing supply and demand shocks.
Even-Zohar points to the necessity of diamond mining companies to support the midstream by complying with an Indian import moratorium, should it be put in place, and even offering credit in order to "share the financial burden of their customers".
"Producers need the Indian cutters, and there is no alternative to India. Over the years the Indian industry has produced enormous wealth for them… Now the shoe is on the other foot," he says.
Meanwhile, diamond industry analyst Paul Zimnisky notes, "Once the diamond supply chain begins to reopen, which will require the opening of borders, retail outlets and manufacturing and trading hubs globally, trading volume will gradually begin to normalise and prices will likely find a more sustainable and reliable level."
While presenting significant challenges in the short term, the coronavirus pandemic may yet solve the persistent problem of the unbalanced diamond supply chain and at last deliver the price stability that is crucial to all in the 'pipeline'.
Parts republished with permission from Jeweller, Australia and New Zealand's leading jewellery industry magazine. Please view original version for a full timeline of events, and other related articles here.