THIS IS PROGRESS: KAROWE MINE GETS FIRST FEMALE CHIEF
Naseem Lahri is the new MD of Lucara's Boteti Mining, which owns the Karowe diamond mine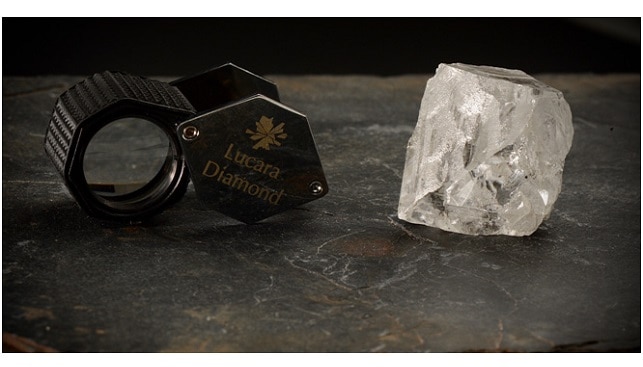 Lucara Diamond Corp. has announced the promotion of Naseem Lahri to Managing Director of Lucara's Boteti Mining Ltd, which owns the Karowe diamond mine. Lahri is "the first woman and the first Motswana woman to serve in this capacity for a diamond company in Botswana", according to Lucara's CEO Eira Thomas.
According to Lucara's press release on the appointment, Naseem Lahri is a Professional Accountant with a Masters in Strategic Management. She has worked for more than 17 years in the mining industry, including ten years within Corporate Finance at Debswana at the senior management level. As Managing Director of Boteti, "Naseem will have oversight in all aspects of the business […]".
Last week, Lucara recovered a 327 carat, top white gem diamond from Karowe – the ninth diamond greater than 100 carats that has been recovered from Karowe from the beginning of the year.