INDUSTRY INSIDERS: LESEDI LA RONA DIAMOND "TOO BIG TO SELL"
The 1,109-carat diamond discovered by Lucara in 2015 might have to be cut and polished to sell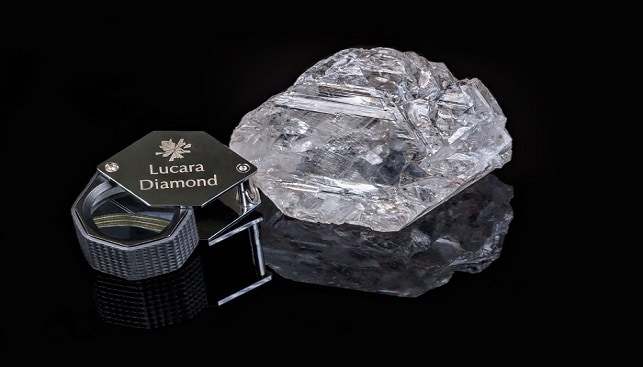 "Lesedi La Rona", the 1,109-carat diamond discovered by Lucara at their Karowe mine in Botswana in November 2015, might be too big to sell. Back in June 2016, the stone failed to find a buyer at a Sotheby's auction. It missed its reserve price of $70 million as the highest bid came in at $61 million. It is the largest gem-quality rough diamond to have been discovered in over a century, and the largest gem-quality diamond in existence today. Now, several diamond insiders are saying the stone may have to be cut and polished in order to sell.
Panmure Gordon mining analyst Kieron Hodgson, quoted in Mining Weekly, summarizes the common opinion voiced by others: "When is a diamond too big? I think we have found that when you go above 1 000 ct, it is too big – certainly from the aspect of analyzing the stones with the technology available. At the end of the day, it's about understanding what the stone can produce. And the industry now doesn't work on hunches as much as it used to 20 to 30 years ago".
Oded Mansori, RDH managing director, says "It would be a mistake for Lucara to hold onto the Lesedi .[…] Maybe next week, there will be a larger stone […] Miners have more advanced technology, this is why we see these large stones coming up all of a sudden. I think that Mother Nature has some more surprises waiting for us".
Lucara's president and CEO William Lamb said the Lesedi La Rona "weighs heavily" on the stock, which is down more than 30% from late last year, according to the piece. One viable option the company has is to partner with a company to cut and sell the stone: "We've already done our homework", Lamb said, "You don't take a stone like this and give it to the second best".