LUCARA TO SELL THE 1,109-CARAT LESEDI LA RONA DIAMOND IN H1 2017
The miner plans to sell the 1,109-carat Lesedi La Rona diamond during the first half of 2017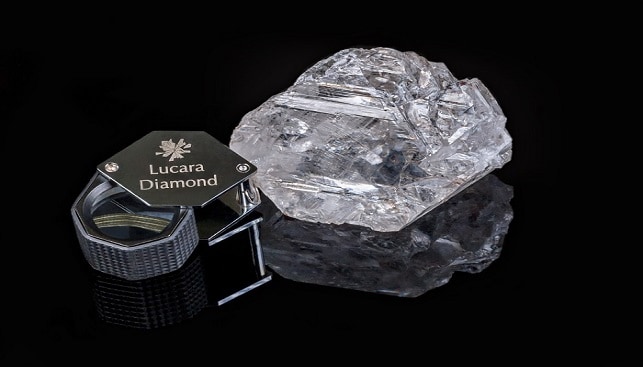 Lucara Diamond Corp. is back on the business of selling the largest rough diamonds it ever found: according to Rough & Polished, the miner plans to sell the 1,109-carat Lesedi La Rona diamond during the first half of 2017.
Back in June, the stone failed to find a buyer at a Sotheby's auction. It missed its reserve price of $70 million as the highest bid came in at $61 million. "We have not yet determined the best mechanism for the sales event. It will not be an auction," Lucara's president and CEO William Lamb was quoted as saying to Rapaport News. The most likely format, he added, will be a single bid offer, which may or may not be sealed.
The tennis ball sized diamond was discovered by Lucara at their Karowe mine in Botswana in November 2015 and is the largest gem-quality rough diamond to have been discovered in over a century, and the largest gem-quality diamond in existence today.