FOR THE 1ST TIME, LUCARA COMPLETES SALE THROUGH ITS DIGITAL PLATFORM
Lucara sold diamonds to the tune of $660,865 through the Clara platform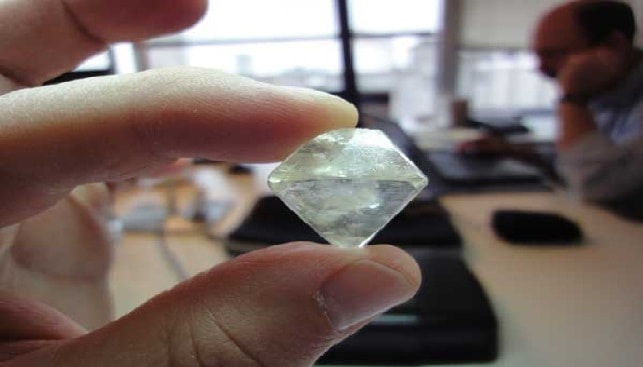 Lucara Diamond, which operates the Karowe mine in Botswana, has successfully completed its first sale through Clara Diamond Solutions, its digital sales platform. The sale, launched on November 30, was completed on December 16.
Seven manufacturers participated in the first sale through Clara, five of whom matched and received their orders. All in all, Lucara sold diamonds to the tune of $660,865, "achieving +8% over Lucara's market price and +15% over Lucara's reserve price for these goods". Lucara added that diamonds "of approximately similar value have been set aside for the next sale, scheduled to take place later this month".
Lucara noted that more diamonds will be added to the platform as more manufacturers join the platform and in response to increasing variety and size of orders received. Eira Thomas, Lucara's CEO, commented that "Clara's longer-term value will be realized through its' scalability, increasing the volume of rough diamonds transacted by adding production from other global diamond producers".
According to Lucara, "Clara uses proprietary analytics, with the latest cloud and blockchain technologies, to sell rough diamonds individually, based on polished characteristics and demand […]".