LUCARA'S Q3 REVENUE AND NET INCOME GOES DOWN
LUCARA'S Q3 REVENUE AND NET INCOME GOES DOWN
Lucara's revenue went down to $45.7 million and its net income totaled $5.1 million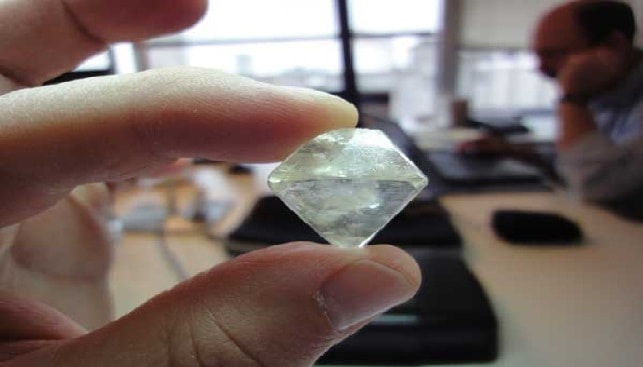 Lucara Diamond Corp, which operated the Karowe mine in Botswana, has reported its results for the third quarter (ended September 30, 2018).
During Q3 2018, Lucara's revenue went down to $45.7 million, compared with $77.9 million in Q3 2017. Value per carat went down to $450, compared with $1,161 per carat in Q3 2017. However, the third quarter of 2017 saw the sale of the Lesedi La Rona diamond for $53 million, which greatly increased the miner's average revenue per carat.
Q3 2018 EBITDA (earnings before interest, taxes, depreciation and amortization) was $18.2 million, compared with $49.8 million in Q3 2017. This, the miner said, "reflects lower revenues attributable to a smaller volume and lower average price of exceptional stones sold". Net income for the third quarter totaled $5.1 million, compared with $32.9 million a year before.
Lucara recovered 197 special diamonds (larger than 10.8 carats) during the third quarter, of which 10 diamonds were greater than 100 carats in weight.