SARINE PARTNERS WITH LUCARA'S SUBSIDIARY ON NEW ROUGH INITIATIVE
The Clara Initiative proposes to sell diamonds directly to jewelry manufacturers via a digital platform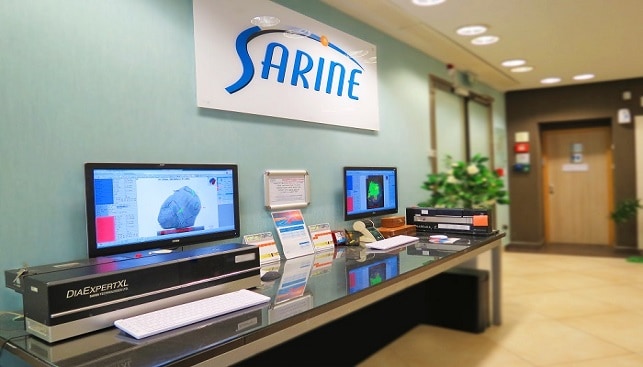 Sarine Technologies has entered into an agreement with Clara Diamond Solutions Corporation, a subsidiary of Lucara Diamond Corp. Clara is a digital sales platform acquired by Lucara in February.
According to Sarine, 90% of all rough diamonds sold globally are sold in "boxes", typically to pre-approved major polishers. Buyers, sometimes called "sightholders", are allocated these boxes of rough diamonds and sell the stones they do not want into the secondary market by way of brokers. Sometimes, they get just a few stones that match their needs and need to buy more in the secondary market themselves. Clara is proposing that buyers don't buy boxes of stones, but rather buy individual stones that all closely match what they need most.
Clara proposes to sell diamonds directly to jewelry manufacturers via a digital platform backed by secure blockchain technology developed by Clara. Sarine's Galaxy® inclusion mapping technology and its Advisor® optimal rough planning will then be applied to the rough stone to generate possible cutting and polishing solutions as per polished diamond manufacturers' retail customers' pre-defined orders.
According to Sarine, optimisation of the sorting process in this manner will match available rough material with manufacturers' and retailers' current market demand, allowing them to search for the exact stone(s) they need at the price they want. Initially Lucara will sell some of its own diamonds on Clara and may expand to allow other producers' rough stones to be sold via the platform.