SARINE'S Q2 SALES STABLE AT $18 MILLION
SARINE'S Q2 SALES STABLE AT $18 MILLION
In the first half of the year, Sarine's net profit rose 27%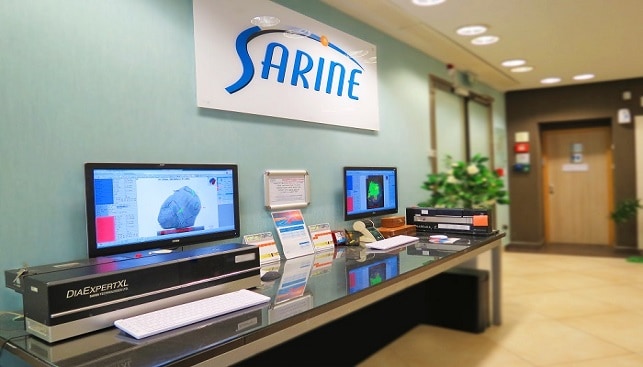 Israel-based tech company Sarine Technologies has announced its financial results for the second quarter (ended June 30) and first half year. According to a press release, in the second quarter, revenue "remained stable" year-on-year at $18 million.
There was an improvement quarter on quarter – an 8% rise – "due to substantially higher diamond manufacturing equipment sales, in particular the Galaxy family systems". 20 Galaxy family systems were sold during Q2. As of 30 June 2018, Sarine's installed base of Galaxy family systems grew to 377. Net profit rose 28% to $4.1 million in Q2 2018.
In H1 2018, Sarine's revenue totaled $34.6 million. Net profit totaled to $7.2 million – a rise of 27% over H1 2017. Sarine added that it will open a new service center in Japan and will intensify its efforts " to expand its market presence in mainland China", including the opening of a lab in Guangzhou in July 2018 and "creating awareness for sales programs utilizing Sarine Profile through various Chinese social media platforms".