SARINE OPENS NEW GALAXY SERVICE CENTER IN CHINA
The new center is in the Sha Wan Jewellery Park in the Panyu District of Guangzhou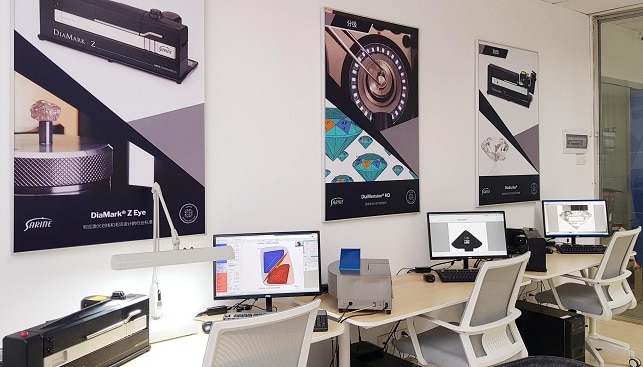 Israel-based Sarine Technologies has opened a new Galaxy service centre in the Sha Wan Jewellery Park in the Panyu District of Guangzhou, China. According to IDEX Online, the new facility aims to scan and map internal inclusions in rough diamonds. This is Sarine's ninth service center in the world to date.
According to the report, Sarine's Guangzhou center is operated by D-Authority, "a local business venture that has been providing Sarine with professional pre- and post-sales services for 15 years".
Sarine added that the center was opened "at the invitation of the Guangzhou Diamond Exchange". David Block, CEO of the Sarine, commented, "It has been a long time coming, but with new demand in China from smaller industry players, for whom the acquisition of a Galaxy system is non-economical, it was only appropriate that we offer our customers there too access to the unmatched Galaxy technology […]".