Polished Prices Up in May for the Biggest Rise in Almost Two Years
Polished prices rose 0.6% in May - the biggest rise since December 2018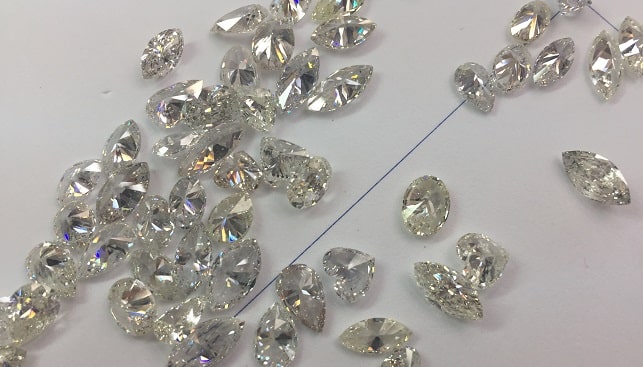 According to the IDEX Polished Diamond Price Index, published by IDEX Online, polished diamond prices rose 0.6% in May – the biggest rise since December 2018.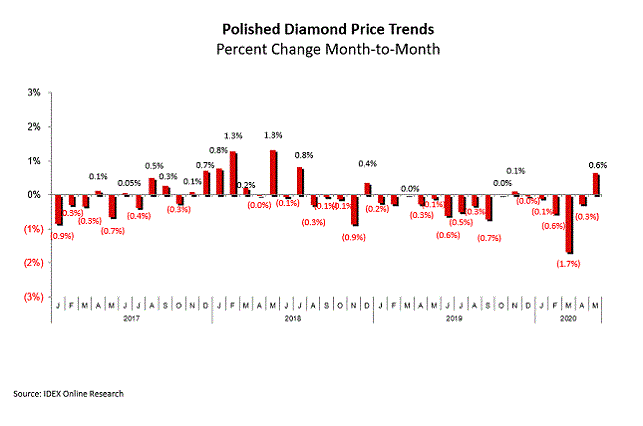 According to the report, April "showed possible signs of a market recovering" from the coronavirus effects – up 0.7% month-to-month after a steep decline of 1.27% in March. The Index average for the first five months of 2020 stands at 118.93, compared with the overall figure of 122.16 for 2019.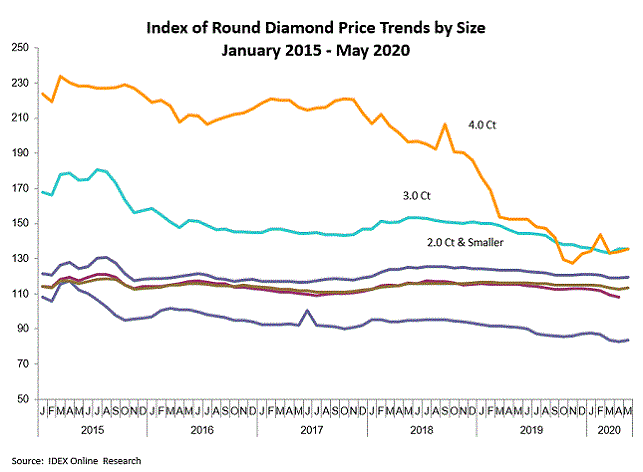 Year-over-year, polished diamond prices were down 4% in May – a slight improvement on the corresponding figures for March and April (which were both down 4.8%). This, says the report, "could suggest a gradual recovery, although it's still well over a year since we saw positive year-to-year changes".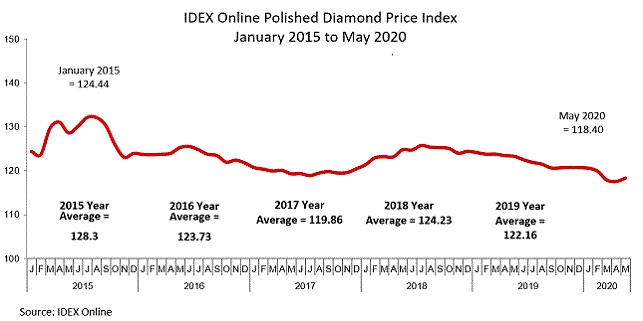 Polished diamonds showed positive growth across the board in all key sizes according to month-on-month figures for May. Polished rounds of all key sizes showed price growth, albeit marginal in some cases, during May.