RIO TINTO ARGYLE PINK DIAMONDS TENDER DELIVERS "RECORD RESULTS"
The tender included a collection called Custodions of Rare Beauty, featuring 58 rare pink, red and violet diamonds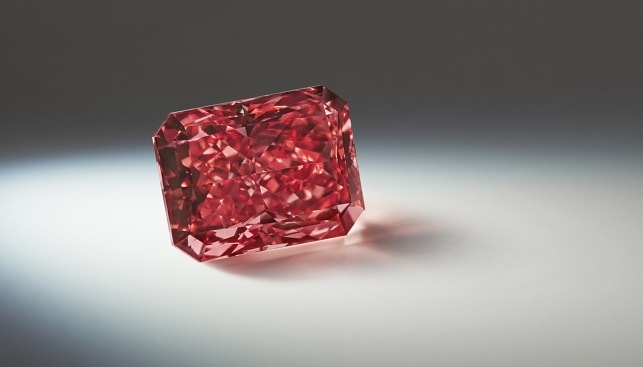 Rio Tinto's Argyle Pink Diamonds Tender "has delivered a record result", according to Rio Tinto. The tender included a collection called "Custodions of Rare Beauty", featuring 58 rare pink, red and violet diamonds from the Argyle mine.
The miner said that overall, the tender collection "continued its trajectory of double digit price growth" with Lot Number 1, the Argyle Everglow™, becoming the most valuable diamond in the Tender's 33 year history. The 2.11 carat Argyle Everglow™, the largest Fancy Red diamond presented at the Argyle Pink Diamonds Tender, was bought by New York based Optimum Diamonds LLC, who also bought a rare 0.91 carat violet diamond called the Argyle Liberte™. The largest pink diamond in the collection,a 2.42-carat cushion shaped diamond called the Argyle Avaline™, was acquired by the luxury jewellery house Graff.
Rio Tinto Copper & Diamonds Sales & Marketing vice president Alan Chirgwin said: "We are delighted with the 2017 Argyle Pink Diamonds Tender results. The market fundamentals for pink diamonds – strong demand for a product that is both limited and finite – continue to support their significant value appreciation".