ANALYST: NUMBER OF VALUABLE DIAMONDS DISCOVERED IS ON THE RISE
Paul Zimnisky shines on a light on a phenomenon: the number of record-breaking and other noteworthy diamonds discovered has been increasing in recent years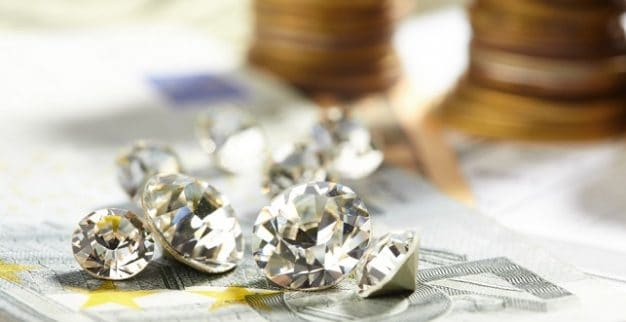 In a recent article titled "The Discovery of Newsworthy Diamonds is Increasing", diamond analyst Paul Zimnisky shines on a light on a phenomenon in the diamond industry: the number of record-breaking and other noteworthy diamonds discovered has been increasing in recent years. Over the last five years, 61 "news-worthy" diamonds have been unearthed around the world.
Once the news about the discovery of these diamonds is made public, the information "will have an impact on the company's stock price, or the announcement will likely change the perceived value of the company's stock". This is especially important in the case of smaller miners. In other words, "the greater the value of the diamond recovered and the smaller the size of the company, the more material a diamond discovery is to a particular company, Zimnisky claims.
Smaller Miners' Press Releases Grow
An example of a small miner making a splash in the industry is when Lucara recovered the 1,111-carat "Lesedi La Rona" in November 2015. At the time of the discovery, Zimnisky, writes, the market cap of Lucara was just over $500M and the perceived value of the diamond was upwards of $75M, or 15% of the value of the whole company.
In addition to the "Lesedi," Lucara also found an 813-carat stone the same weekend, which later sold for $63M, making it the most expensive rough diamond ever sold (The Lesedi sold for $53M).
Over the last three years, Lucapa, one of the smallest publicly-traded diamond miners by market capitalization, press released 15 diamond recoveries – more than any other company.
Gem Diamond's Letšeng mine produced 108,000 carats last year at an average-price-per-carat of $1,695, giving it the highest figure for a non-alluvial mine. The company has already produced six press-released diamonds in 2017 including 4 colorless diamonds in excess of 100 carats.
Major Miners Keeping a Lower Profile
On the other end of the mining spectrum, mining giant Rio Tinto has only press released one rough diamond recovery in recent years despite being the sole-owner of the Argyle mine. Rio Tinto has press released the dates and offerings of its special Pink Diamond Tenders in two of the last three years, in essence debuting more than a year of production at once.
The world's largest diamond producer by volume, Alrosa, didn't press release special diamond recoveries until it publicly offered a minority stake of the company in the fall of 2013, and subsequently increased financial reporting transparency. The largest diamond producer in the world by value, De Beers, does not announce the recovery of special diamonds, nor does its parent Anglo American.