LANIADO: ROUGH PRICES EXPECTED TO INCREASE
Ehud Laniado analyses global trends for jewelry and diamonds in January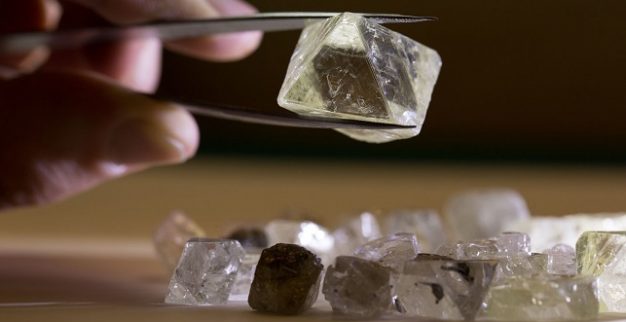 In his latest Market Report for the month of January, Ehud Laniado analyses global demand trends for jewelry, as well as price trends for diamonds.
According to Laniado, following the strong conclusion of the 2017 holiday season, there is now "a rush for rough diamonds and price increases are expected – either by miners or just by the force of demand from the secondary market". Jewelry retailers, however, are not expected to report high post-holiday demand.
US Market
With the exception of Sterling, Laniado says, most retailers had good jewelry sales in November-December, including department stores like JCPenney and Macy's. Small and medium independent jewelers had a good holiday season compared to 2016, "especially thanks to strong traffic in the last ten days of December". A bestselling item among most retailers was stud earrings.
According to Laniado, "demands from US specialty jewelers were focused on large fancy shapes weighing 3 or more carats, in particular ovals. Fancy shapes in G-J color, SI- I1 clarities below one carat are selling well. Demand for princess has dropped".
Indian Market
Indian traders experienced strong sales in December but "understand that the December boom was temporary and that the retail markets in the US and China are not particularly bullish".
According to Laniado, "Rising demand was noted for VVS and VS clarity 0.40 carat rounds, top color and clarity half-carat rounds, and lower color one-carat rounds. Demand for one-carat fancy shape diamonds in K-M colors is rising, as are 40 points in mid to lower colors".
Israeli Market
Traders were optimistic after the good end of 2017. Demand in January was selective, yet Israeli traders noted "good demand from the Asian consumer markets, particularly for D-H color, VS-SI clarity, triple excellent goods".
According to Laniado, "Demand from the US was generally stable, with buyers interested in one carat items in typical American goods – rounds, GHI colors, VS-I clarity. 0.7-0.89-carat rounds continue to experience weak demand. Half carats are in mediocre demand, while third carats and 0.40-carat goods are in good demand. Demand for fancy yellow remains steady and is characterized by shortages as well as rising prices. Demand for square and fancy-shape polished diamonds is stable".
Hong Kong Market
The Hong Kong wholesale diamond market has also improved. According to Laniado, "Demand from wholesalers in Hong Kong remained stable for rounds weighing 0.50 to 1 carat, D-G color, VS-SI clarity goods. Prices of these goods increased by 1-2%, according to local traders".
Additionally, "demand for heart-shaped diamonds rose in January, and focused on 0.50-0.60 carat D-G colors, VS clarity goods. Hearts weighing 1 carat and above were slow. Demand for oval-shaped goods was stable, while demand for marquise and cushion shapes is slow. Finally, demand for square-shaped goods, emeralds remain stable, though princess cuts are in low demand".