MERCURY PRICE TRACKER: DIAMOND PRICES DOWN IN AUGUST 2017
Ehud Laniado analyses the latest data released by the Mercury Diamond Global Tracker™ (MDGT™)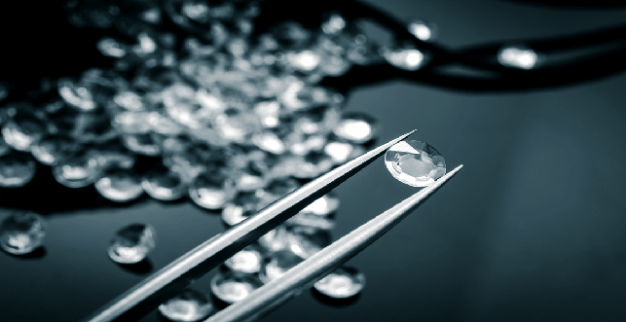 In an article titled Mercury Polished Prices August 2017, Ehud Laniado analyses the latest data released by the Mercury Diamond Global Tracker™ (MDGT™), an index of polished diamond transaction prices of diamonds weighing 1-30 carats.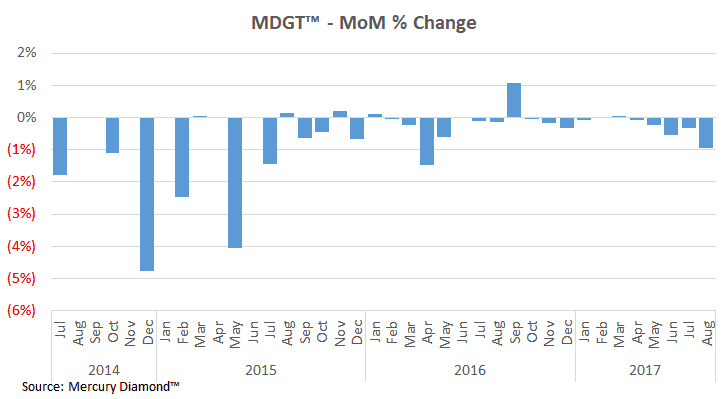 Overall Decline
According to the piece, polished diamond prices dropped 1.7% year-on-year in August 2017, spurring "rising concerns about the financial wellbeing of the diamond industry's midstream". On a month-over-month basis, polished diamond prices declined 1% during August compared to the month of July.
For 33 months, diamond prices have been continuously declining, and the last time the index showed an upward year-over-year trend was in November 2014. During this 33-month, the index fell 12.8% to 114.8, "underscoring the ongoing weakness of the polished diamond market".
According to Laniado, "the decline in polished diamond prices stems from an oversupply of goods", as the manufacturers continued to "manufacture more polished diamonds despite a decline in demand for them". The first "victim" from such a dynamic, says the writer, is the cash flow. Therefore, "sales must be generated quickly in order to restore cash flow".
The polished price decline trend started in December 2014. Overall polished diamond prices peaked in July 2011, and declined until October 2011. They recovered, and then declined again until June 2014. Starting in August 2014, overall polished diamond prices softened steadily.

One Star Rises
The MDGT™ index shows that prices were down for all size ranges except one – round diamonds weighing 0.30-0.39 carats, which increased in price during August.

Month-over-month, diamonds weighing 0.30-0.39 carats had a 1.4% price increase, while all other size ranges decreased on average by 1%. According to Laniado, the interest in these goods is seasonal. Jewelry manufacturers "are already working on the items that will be offered at stores during the November-December holiday season, driving demand for this size of diamond". In addition, "US consumers to prefer smaller diamonds, and gentler, less flashy jewelry designs".