ANALYST: MINERS ARE NOW FOCUSED ON LOWER QUALITY DIAMONDS
Russell Shor, a senior industry analyst at GIA in Carlsbad, delves into the latest Kimberley Process (KP) data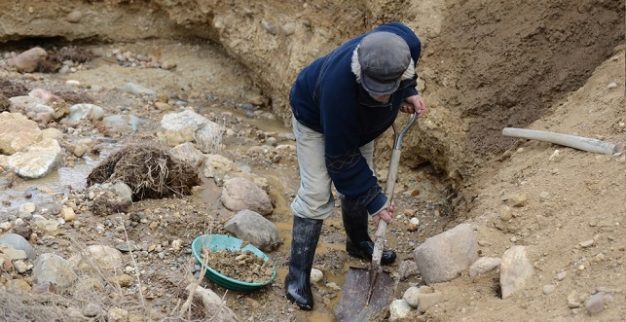 In a recent piece on the GIA website, Russell Shor, a senior industry analyst at GIA in Carlsbad, delves into the latest Kimberley Process (KP) data.
Shor looks at the figures in 2016 and 2015, showing that in 2016, world diamond production was 134 million carats, which was valued at $12.4 billion in 2016, or just under $92.50 per carat. In 2015, there were 127 million carats valued at $13.9 billion – $109 per carat. The biggest drops in value came from countries where the major miners – De Beers, Rio Tinto and Alrosa – are the diamond producers.
Major Miners Shift Focus
This, claims Shor, is no coincidence, as the major mining companies are "and concentrating their mining on lower quality areas". They do this by using highly sophisticated computer modeling technology, which helps geologists at diamond mining sites to focus on certain areas for mining, and adjust their production accordingly. In this way, they can "keep production going at the most efficient levels, with less stockpiling of goods for which there is slow demand".
Shor says that interviews at trade shows, Baselworld and Las Vegas this year and Hong Kong last year, "revealed a definite shift in demand toward smaller diamonds and lower qualities".
The Lasting effects of 2015
He then goes on to examine the drop in rough prices, and the drop in average production value in Canada and South Africa, in 2015. Russia's average value fell in accordance with the market, from $101 to $88.7, "but officials announced earlier this year that they had begun to concentrate production and sales in lower qualities", Shor says. The same fall in price occurred in Botswana, although it was much smaller. As for Zimbabwe, diamonds are flowing out at a much lower rate. In 2016, production totaled 2 million carats – less than half of 2015.
On the export side, around 95% of the rough is still going to five destinations: 39% to India, 30% to EU/Antwerp, 18% to UAE/Dubai, 4% to Israel and 4% to China. Dubai and Antwerp are transfer centers where mining companies have their sales offices, while China remains the destination for much Zimbabwe rough. This, he says, "will surely show a decline when the 2017 figures are released next summer".