US: SALE OF JEWELRY AND WATCHES UP SHARPLY IN JUNE
Sales of fine jewelry and fine watches rose 5.8% year-on-year to an estimated $6.5 billion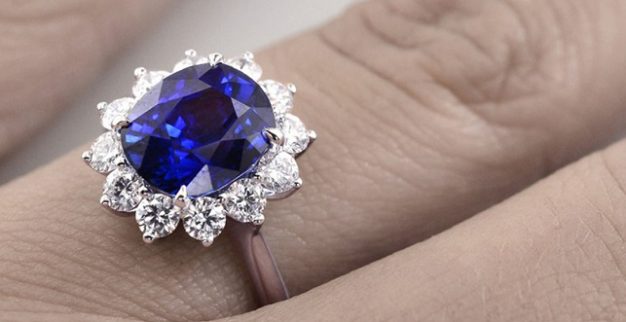 Some good news for jewelry and watch retailers: According to the latest analysis by IDEX Online, which rests on preliminary data from the US Commerce Department, sales of fine jewelry and fine watches rose 5.8% year-on-year to an estimated $6.5 billion.
According to IDEX Online, June sales performance "was the best since January when sales increased by 6.7%". It was also higher than that for the year-earlier month when the increase was 4.8%.
Performance of Specialty Jewelers
Specialty jewelers in the American market sold $2.5 billion worth of jewelry, posting a 6.7% rise in sales from May. Since the beginning of 2017, demand from specialty jewelers has been "somewhat inconsistent", according to the website.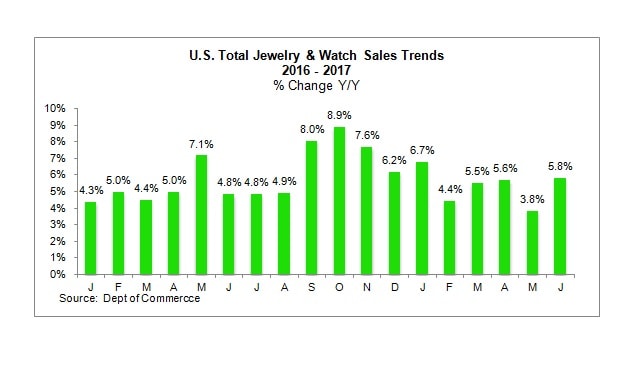 According to IDEX Online, specialty jewelers' "sales gains have not been as consistent as sales trends for the total jewelry market, including sales at all retailers who sell jewelry".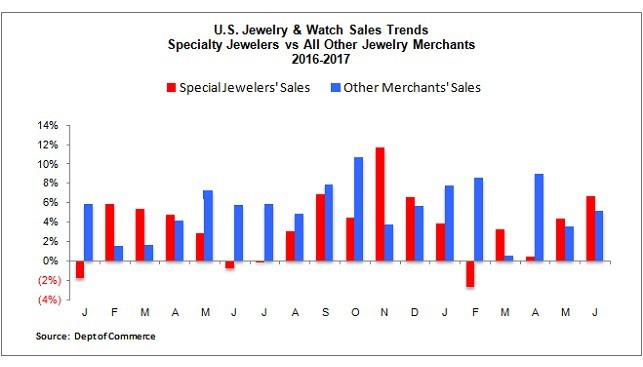 Demand and outlook
Fine jewelry sales were up around 5.7% in June, and sales of fine watches rose by 6.3%. While watch sales have been inconsistent when compared to jewelry sales in the first six months of this year, they were indeed ahead in June of 2017.
As a whole, total retail sales of all goods (except autos) were up 3.8% in June, following a 5.4% increase in May. According to IDEX Online, "all jewelry and watch sales saw an even higher increase – up 5.8%, compared with a 3.8% rise in May".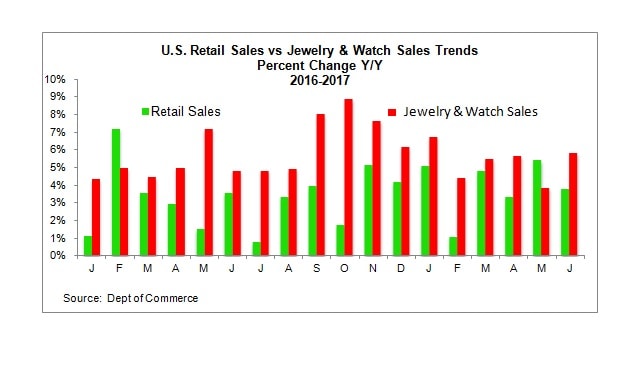 As for the rest of 2017, IDEX Online's outlook is optimistic. Their preliminary forecast for jewelry sales gains in the US market for 2017 is a gain in the 4% range, year-over-year. Additionally, "while chain jewelers have been reporting generally insipid sales for the most recent fiscal quarter ended March 2017, independent jewelers have generally been reporting stronger sales gains".