My Precious: 5 Particularly Expensive Diamonds Sold in 2021
My Precious: 5 Particularly Expensive Diamonds Sold in 2021
From blues to earrings - five auction-shattering polished beauties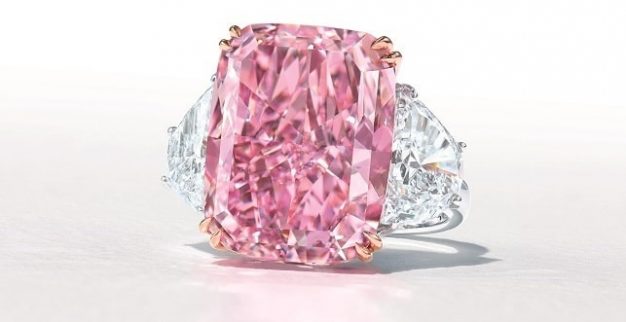 2021 marked an excellent year for the diamond industry, with rising revenues, sales and production for both miners and traders. The diamond craze did not skip end consumers, either, as collectors and companies were willing to pay millions, and sometimes dozens of millions, for a single polished stone. Here are five noteworthy diamonds sold in 2021.
A Sizable Blue Rarity
A 6.11-carat fancy intense blue diamond ring was sold for $8 million at Sotheby's Magnificent Jewels in New York on December 7, 2021, shattering its high estimate of $6.5 million.
The stone, which achieved $1.3 million per carat, was deemed by the GIA as "Fancy Intense Blue, Natural Color, VS2 clarity"- a rare combination for this size.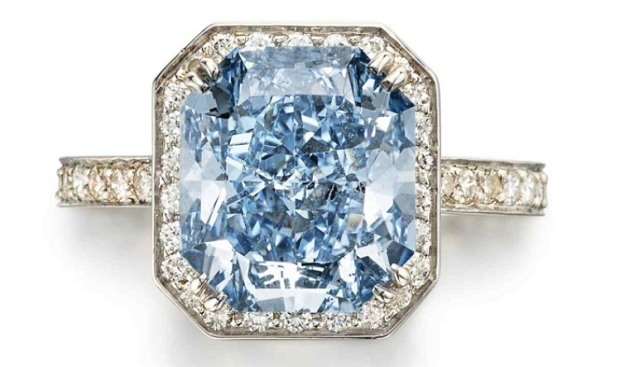 The Sakura Diamond
At a May auction held at Christie's Hong Kong, a 15.81-carat type IIa IF diamond sold for $29.3 million – a record high price for a purple-pink diamond at auction.
The "Sakura Diamond", named after the petals of the Sakura cherry blossom it resembles, was the largest purple-pink diamond ever offered at auction, and the highlight of the sale. Only 4% of pink diamonds are categorized as "fancy vivid", and less than 10% of pink diamonds weigh over 0.2 carats. Vickie Sek, chair of Christie's jewelry department, said the sale was an "important chapter in jewelry auction history".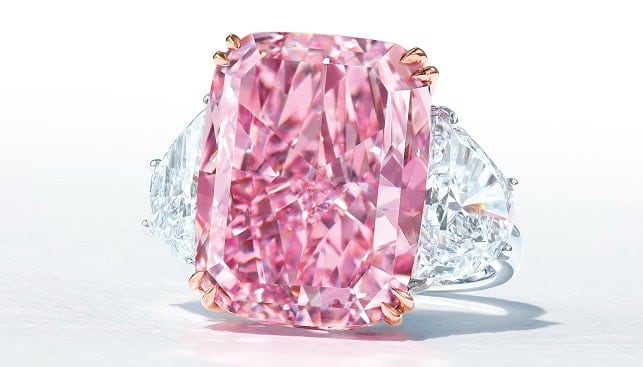 The Pear-Shaped Enormity
This 101.38-carat, D flawless, pear-shaped diamond ring went for $12.3 million at Sotheby's Magnificent Jewels in Hong Kong on July 9.
Purchased by an anonymous buyer with cryptocurrency, this marked the first time that an important jewel was offered for cryptocurrency at auction. Maybe more importantly, the 101.38-carat stone is the second-largest pear-shaped diamond ever sold at auction.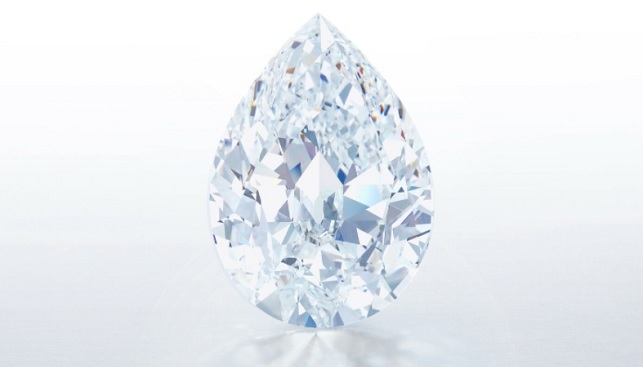 The Chrysler Diamond
Christie's New York Magnificent Jewels sale on June 8 saw two unique diamond rings sell for formidable prices. One of them, The Chrysler Diamond, a pear-shaped diamond weighing 54.03 carats, D color, Internally Flawless, sold for $5,070,000.
The Chrysler was originally owned by Louis XIV and later by Thelma Chrysler Foy, daughter of Walter Chrysler. Then, in 1958, Harry Winston purchased the diamond.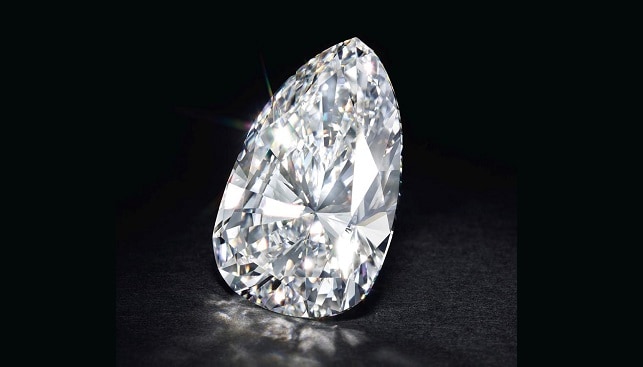 Stunning diamond earrings
At Sotheby's Magnificent Jewels sale in Geneva (November 10) bidders were wowed by this pair of "superb and perfectly matched pair of diamond earrings", as Sotheby's described them, each set with a square-cut, 25.88-carat, D-flawless diamond.