BAIN: JEWELRY AMONG THE FASTEST GROWING CATEGORIES IN 2017
BAIN: JEWELRY AMONG THE FASTEST GROWING CATEGORIES IN 2017
Bain & Company's predicts that the overall luxury market will grow by 5% to an estimated €1.2 trillion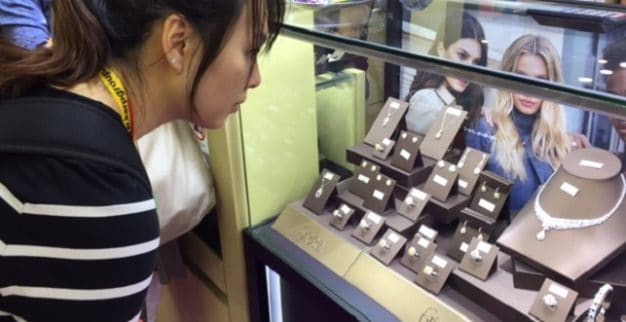 The 16th edition of Bain & Company's annual global luxury study, released by Bain & Co. on October 25, predicts that the overall luxury market will grow by 5% to an estimated €1.2 trillion ($1.4 trillion) globally in 2017.
Jewelry Category Shines
Sales of luxury cars grew 6% to reach €489 billion, high-end food and wine both grew by 6%, and luxury cruises grew by a massive 14%. According to the report, "shoes, jewelry and bags ranked as the three fastest-growing categories this year, but apparel, beauty and watches still account for the bulk of the market".
One of the main discoveries in the report is the generational shift, as 85% of luxury growth in 2017 is fuelled by Gen Y and Gen Z.
Claudia D'Arpizio, a Bain partner and lead author of the study, commented: "It's an interesting time in the world of luxury – the millennial state of mind has changed the way purchases are made across generations and has pushed luxury brands to redefine what they deliver to customers. For brands that manage to get this right, there is significant potential growth in the market for personal luxury goods in the years ahead".
Luxury Growth by Regions
Europe grew by 6%, reaching €87 billion (over $1 trillion) in retail sales to regain its place as the top region for luxury sales by value. According to the report, "tourist flows have continued to support the market in the UK, Spain and France, and local consumption has also strengthened, particularly in Germany".
Chinese customers have boosted sales in China by 15% to a total market size of €20 billion (around $23 billion). Share of global personal luxury purchases by Chinese nationals reached 32% in 2017. Japan luxury sales grew 4%, and North and South America grew 2% to €84 billion (around $97 billion).
The Future of Luxury
Bain estimates that online sales for personal luxury goods will make up 25% of the market by 2025, with stores still accounting for 75% of purchases. It also expects the luxury market to grow by 4%-5% in the next 3 years, with the market for personal luxury goods reaching €295-305 billion by 2020.