CELEBRITIES PREFER YELLOW GOLD AND EMERALD CUT ENGAGEMENT RINGS
CELEBRITIES PREFER YELLOW GOLD AND EMERALD CUT ENGAGEMENT RINGS
The Celebrity Engagement Ring Trends Report 2017, conducted and published by 77 Diamonds, is out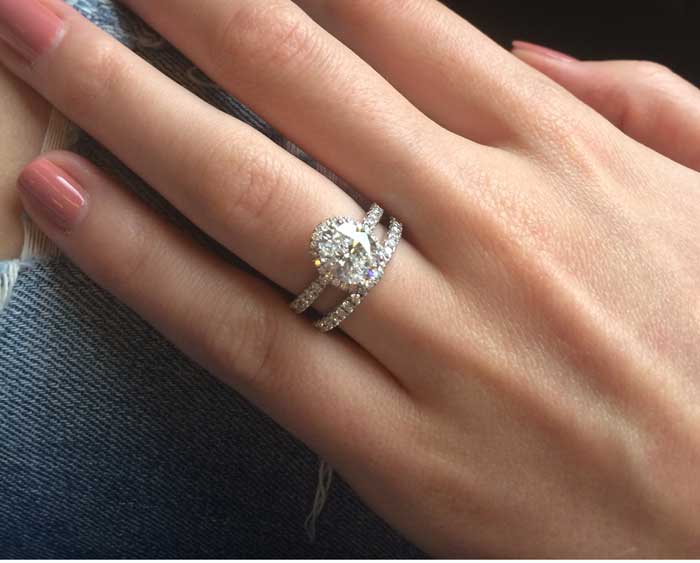 The Celebrity Engagement Ring Trends Report 2017, conducted and published by 77 Diamonds, is out! The report surveys 100 of the highest-profile celebrity proposals of the year to find out "their favorite rings, diamond shapes, value, location and even time of year to pop the question". Here are some of the trends uncovered in the recently-issued report.
Ring Design and Value
From 2013 to 2015, celebrities favored platinum. In 2016, the metal of choice was white gold, while in 2017, celebrities preferred yellow gold. The oval cut diamond was a celebrity favorite in 2013 and 2014 but since then, "emerald has been the fashionable go-to", according to the report. In 2016, the average ring cost reached £1 million ($1.3 million).
Time of Year
Like most of us commoners, many of the celebrities surveyed got engaged in either the summer or festive season. Not a few of them traveled to the southern hemisphere for the engagement, where it's summer during December and January.
First Vs. Second Weddings
First time marriages waited on average three years before getting engaged, while second and more timers popped the question an average of 2.3 years after they began to date.
As for ring value, celebrities marrying for the first time spent on average 0.39% of their net worth on the ring. Second timers spend £2,746,983.33 ($3.62 million) on finding the perfect stone. Celebs still married in 2017 spent an average of £489,000 ($645k) on an engagement ring. Celebrities no longer together in 2017 spent an average of £821,000 ($1 million) on their precious ring.
As for the common people, numbers released by The Wedding Report and quoted by IDEX Online in August show that the average amount spent by US couples on their wedding was down just $1 to $25,960 from $25,961 in Q1 2017. The amount spent on an engagement ring dropped 0.2% to $3,339 from $3,406. The amount spent on wedding rings/bands for men and women were down 0.2% and 0.4%, respectively, to $485 and $782.