A Surprising Rise: Spending on Jewelry in 2020
A Surprising Rise: Spending on Jewelry in 2020
2020 is the second year straight that average expenditure on jewelry has increased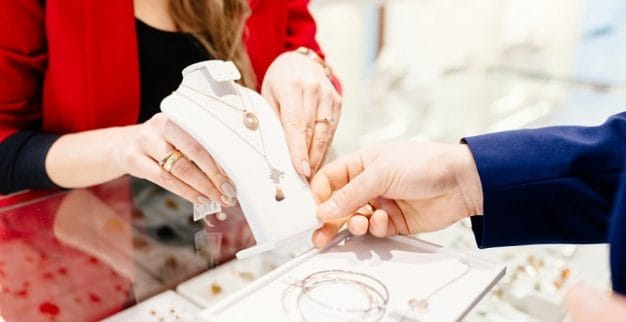 In a recently published article on Edahn Golan Diamond Research & Data, diamond analyst Edahn Golan looks at exactly how much and who led the surprising rise in jewelry spending in the US in 2020 – up 9.8% from 2019, totaling an average of $475 worth of jewelry per household. This, in a year when the average total spending by US households actually declined by 2.7% to $61,334.
According to Golan, this is the second year straight that average expenditure on jewelry has increased. In 2019, it rose by 9.2% "against a rising economy and a booming stock market."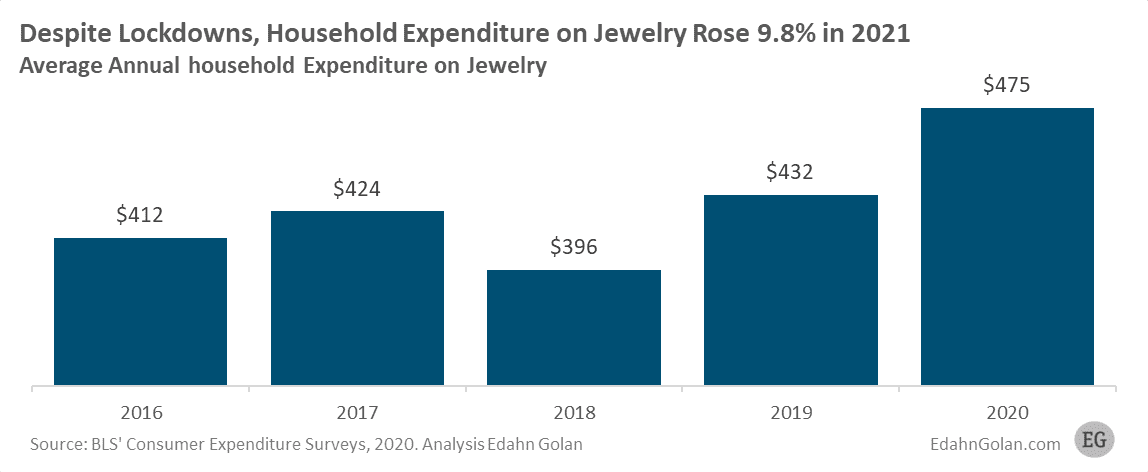 Top Spenders
So, who spent the most on jewelry in 2020? the largest spenders, says Golan, "were people aged 45-54 with a pre-tax income of $200,000 or more, living in the largest US cities".
This demographic, according to the article, is employed as managers and professionals, hold a degree, and they tend to be white; in short, the people least affected economically by the pandemic.
The 45-54 age group spent on average $792 per household – up 113% year on year for this age group. In 2019, the top spenders were 25–34-year-olds, whose jewelry spending fell more than 20% in 2020 because of "a halt in weddings due to COVID-19 and social distancing."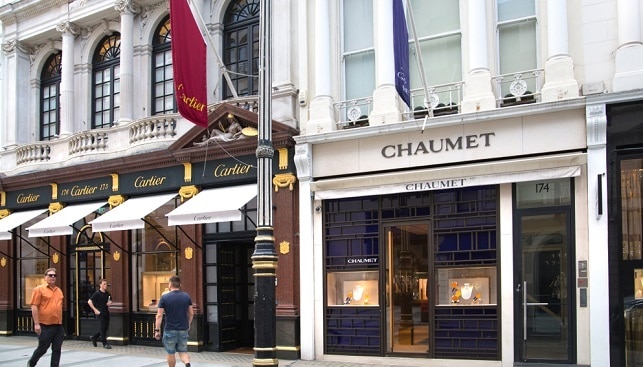 By income, the top income bracket of $200,000 and more "has always been the group spending the most on jewelry." In 2020, this group spent an average of $2,255 – almost 7% more than in 2019.
The findings also show that people earning the least (less than $15,000) spent $204 on average in 2020 – a whopping 475.2% more than in 2019, maybe because "many in this bracket have undeclared income, often in cash."
Read the full article here