RESEARCH: TIFFANY'S IS THE FAVORITE BRAND AMONG US MILLENNIALS
RESEARCH: TIFFANY'S IS THE FAVORITE BRAND AMONG US MILLENNIALS
Rolex, Jimmy Choo and Tiffany show "the strongest leadership positions" in their product categories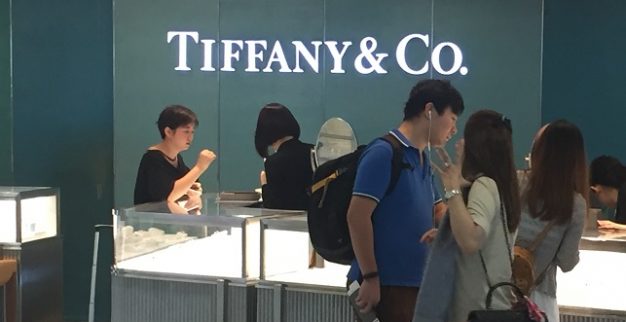 A consumer research study conducted by MVI Marketing LLC (MVI) in November 2017 shows that Rolex, Jimmy Choo and Tiffany show "the strongest leadership positions" in their product categories – Watches, Shoes, and Jewelry.
The Preferences of the Wealthy
Product categories researched in the study, titled "Luxury Brand Favorites of Millennials", included: Fashion (apparel), Shoes, Handbags, Jewelry, Watches, Hotels, Automobiles and Eyewear. The research surveyed 978 male and female respondents, 25-40 years of age, with $80,000 household income and higher.
"In this study we asked wealthy, younger, male and female consumers in the USA, to pick their luxury brand favorites in key product categories," explained Liz Chatelain, President of MVI, "While some categories had clear outlier favorites, the majority including Fashion (apparel), Handbags, Automobiles, Hotels and Eyewear are all white spaces looking for brand leadership. It's a significant opportunity for brands to penetrate this growing wealthy consumer segment that will drive purchasing power for the next 30 years".
Tiffany & Co.'s third quarter report (ended October 31) shows that worldwide net sales rose 3% to $976 million, though comparable store sales declined 1% during the period. Sales grew in most regions. During the last nine months, worldwide net sales grew 2% to $2.8 billion, but suffered a similar 2% decline in comparable store sales. Net earnings increased 5% to $100 million. Tiffany opened seven company-operated stores in the last nine months and closed five.
The Diamonds Millennials Buy
In an interview with The Associated Press earlier this year, De Beers Group CEO Bruce Cleaver commented that millennials "are still purchasing diamond jewelry" though they buy smaller pieces as they are on average less affluent than their parents were at the same age.
"We find that they self-purchase more than their parents did and that's quite an interesting opportunity because there was a time when pretty much all diamond purchases were men buying for women. We also find that purchase decisions are much more joint decisions when they're a couple", Cleaver said.