TOP 10 JEWELRY STORES IN THE WORLD
TOP 10 JEWELRY STORES IN THE WORLD
From small shops in small towns to huge corporations - here are ten of the leading jewelry stores worldwide.
From small shops in small towns to huge corporations – here are ten of the leading jewelry stores worldwide.
Cartier
Cartier was founded in 1847 by Louis-Francois Cartier and is based in Paris, France. The 1970s saw the family sell the Cartier brand to Swiss luxury goods conglomerate Richemont SA. Today, Cartier operates under the "Cartier Monde" brand name. Cartier's Paris flagship store still stands at its original location on Reu de la Paix. It was there that in 1904 the company produced the "Santos" – a flat wristwatch with a distinctive square bezel – which was Cartier's very first timepiece. The "Tortue" and "Baignoire" designs were introduced in 1912 and are still in production today. Today, Cartier has over 200 stores in about 125 countries around the world.
Chopard
Chopard, a Swiss-based luxury watches and jewelry company, was founded in 1860 by Louis-Ulysse Chopard. The original founder did not produce watch parts on his own, but purchased them from other craftspeople and packaged them as a finished product. In the mid-1960s, Chopard was sold by Louis-Ulysse's grandson to the Scheufele family of watchmakers. In 1974, Chopard began to introduce women's jewelry to its line of retail products. In 1976 it began to produce a watch called Happy Diamonds, which included polished diamonds that float freely inside of sapphire crystals.
Chow Tai Fook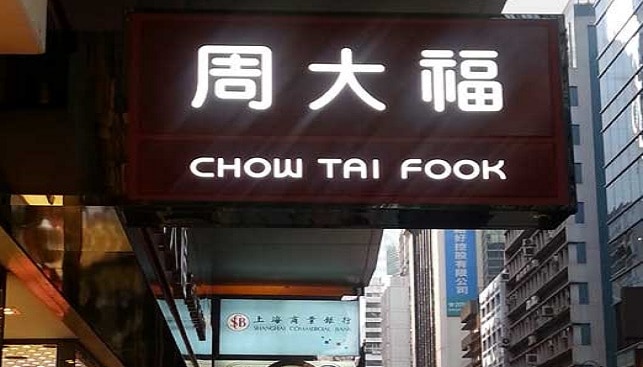 Based in Jong Kong, Chow Tai Fook Jewelry is owned by Cheng Yu Tung's Family, and has retail outlets in several countries, including over 2,000 retail outlets in mainland China. As of 2015, Chow Tai Fook has a total of 2,257 POS. The bulk of these POS are situated in Mainland China (2,124 POS). The group plans to add a further 150-160 POS to their network in Mainland China in 2016. Chow Tai Fook's subsidiary Zlotowski's owns one of the world's most famous polished diamonds, the 507-carat Cullinan Heritage.
Damiani
Established in 1924, The Damiani Group is an corporate group that designs, manufactures, distributes and sells jewelry and luxury watches. The company began to sell its products in the US in 2001, and went public in 2007. Its most well-known jewelry brands are Salvini, Alfieri & St. John and Bliss. Hollywood actor Brad Pitt had Damiani design wedding bands for himself and his then-partner Jennifer Aniston, based on his designs, but later grew upset with the firm when it began to market a line of rings based on the design and using his name to promote it.
Pitt sued the firm, but then settled with them, after reaching an agreement which saw Pitt design a new line of his and hers rigs with ten and twenty polished diamonds in each, respectively.
Graff Diamonds
Based in London, Graff Diamonds was founded in 1960, and has grown to become a British multinational jeweler. Graff designs, manufactures and distributes high-end jewelry and watches in over 35 stores around the world including New York, Monte Carlo, Kiev, Beijing and Taipei. Over the years, Graff has made it a point to acquire some of the most fantastic polished diamonds available. These include the 132-carat Paragon, the 224-carat Lesotho Promise, the 493-carat Letseng Legacy, the 100-carat Star of America and the 40-carat Sun King.
Harry Winston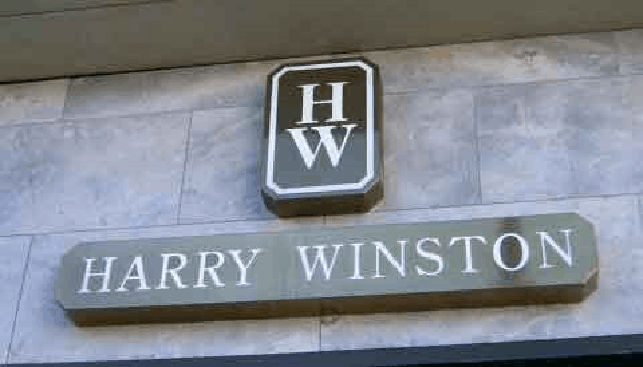 Harry Winston Inc., an American luxury jeweler and producer of Swiss timepieces, is a wholly owned subsidiary of The Swatch Group, which acquired it in January 2013. Harry Winston, Inc. has retail locations in more than 20 cities worldwide. The company owns 40% of the Diavik diamond mine in Canada or some 3% of the overall world production of diamonds from the aspect of value. A study conducted in 2008 indicates that most consumers of high-end brand jewelry regard Harry Winston as the leading luxury brand.
Leviev Jewelry
Owned by Israeli diamantaire and businessman Lev Leviev, Leviev Jewelry opened its first flagship boutique on London's Old Bond Street in May 2006. Since then, the company expanded globally with locations in New York and Dubai. According to the company's website, each piece of Leviev jewelry is set in platinum and/or 18K gold. All diamonds are non-treated and are accompanied by a GIA certificate.
Piaget
Founded in 1874 in a small village in Switzerland by Georges Piaget, Piaget is today an international high-end jeweler and luxury watchmaker. Piaget's landmark timepieces include its 1957 Calibre 9P, the first watch only 2 millimeters in thickness, and its 1960 Calibre 12P, at 2.3 millimeters the thinnest automatic watch in the world. In 1959, the firm opened its first boutique in Geneva.
Signet Jewelers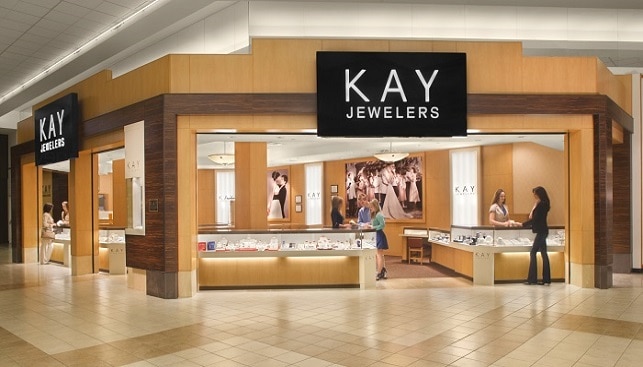 British-based Signet Jewelers is the largest specialty jewelry retailer in the US, UK and Canada. According to its website, Signet operates approximately 3,600 stores primarily under the name brands of Kay Jewelers, Zales, Jared, The Galleria of Jewelry, H. Samuel, Ernest Jones, Peoples and Piercing Pagoda. The company's annual sales of approximately $6 billion derive from the retailing of jewelry, watches and associated services.
Tiffany & Co.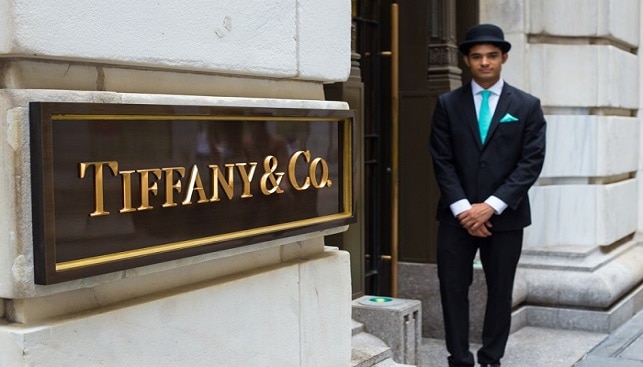 Tiffany & Co., better known as Tiffany or Tiffany's, is a new-York based luxury jewelry and specialty retailer. Tiffany is primarily known for its luxury goods and diamond jewelry. Its flagship store at the corner of Fifth Avenue in New York was opened in 1940, starring in several iconic films, from Breakfast at Tiffany's to Sweet Home Alabama. The firm was sold to Avon Products in 1978 for just over $100 million in company stock, but was re-sold only six years later, in 1984, to a group of investors. Three years later, in 1987, the company went public. It now has retail outlets in cities all over the world, including London, Melbourne, Honolulu and Kuala Lumpur.