UNIQUE AND EASY TO WORK WITH: THE TYPES OF GOLD USED IN JEWELRY
UNIQUE AND EASY TO WORK WITH: THE TYPES OF GOLD USED IN JEWELRY
In a new piece dedicated to the precious metal, Leibish & Co. elaborates on the different kinds of gold used in jewelry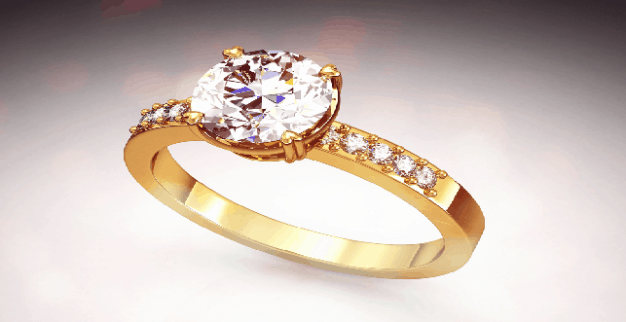 Along with platinum and silver, gold is an often-used material in jewelry. In a new piece dedicated to the precious metal, Leibish & Co. elaborates on the different kinds of gold used in jewelry.
First, what sets gold apart from other metals is its color: it is naturally yellow, in contrast to all other materials, which are mostly gray, silver, or silvery white. It is also more impressionable than any other precious metal, which "makes it ideal for jewelry".
How is gold measured?
Gold is measured in karats, a ratio divided into 24 parts. Pure gold, which is 100% natural gold, is considered 24 karats (24K). 24K gold, like 22K gold, however, are too soft to be used for jewelry, and is often combined with additional metals such as silver, copper, zinc, and nickel. 24K Gold can only be yellow, but other karat amounts can be either white, rose, or yellow gold.
The types of gold most commonly used for jewelry are 18K gold, comprised of 75% gold, and 14K gold, which contains 58.3% gold. Gold with a very low percentage of actual gold, such as 10K gold (41.7% gold), is also used for jewelry.
Gold colors
Jewelry stores around the world have their display shelves lined with yellow gold, white gold, and rose gold jewelry.
Yellow Gold: natural gold is yellow. Leibish explains that "in order to maintain the yellow color when adding alloys for the gold's strength, copper, and silver with a green tint, are used. When successfully combined, a bright and deep shade of yellow gold is created".
White Gold: White gold "has the clean and simple beauty of silver, but the strength and prestige of gold". To create white gold, pure gold is combined with alloys such as silver and nickel, and plated in a material called rhodium.
Rose Gold: Rose gold is created when natural yellow gold is mixed with a copper alloy. "The reddish metal gives the gold a stunning pink hue, turning it into what we know as rose gold", according to the piece.