Analysis: Diamond Prices Affected by Coronavirus and Lack of Confidence
Coronavirus is a huge factor in declining diamond prices - but not the only one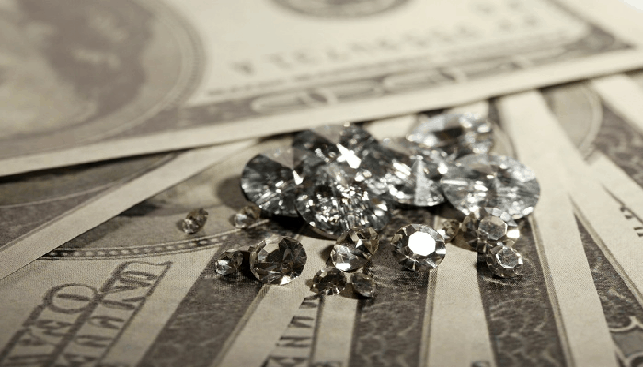 A recent article published by Edahn Golan Diamond Research & Data analyses the recent trends in diamond prices, highlighting the spread of coronavirus as a huge factor in these trends.
External Factors Combined with Internal Factors
In February, wholesale polished diamond prices declined as the coronavirus continued to spread around the world. This, says Golan, has led "to a near halt in demand in China", negatively impacting both Chinese New Year's spending and Valentine's Day sales in that country. In the second half of February, global stock markets suffered huge hits, "adding consumer economic worries to health concerns".

These external forces, says Golan, were added to internal industry issues, such as the oversupply of rough diamonds in January: "The more than $1 billion worth of goods was more than the diamond midstream could digest, fueling concerns among manufacturers".
As a result, polished diamond prices decline 2.9% in February – 1-carat round diamonds fell 5%, while 2-carat rounds fell 3.7%. the only rise was noted among the 0.30-carat goods, which increased 1.6% over January.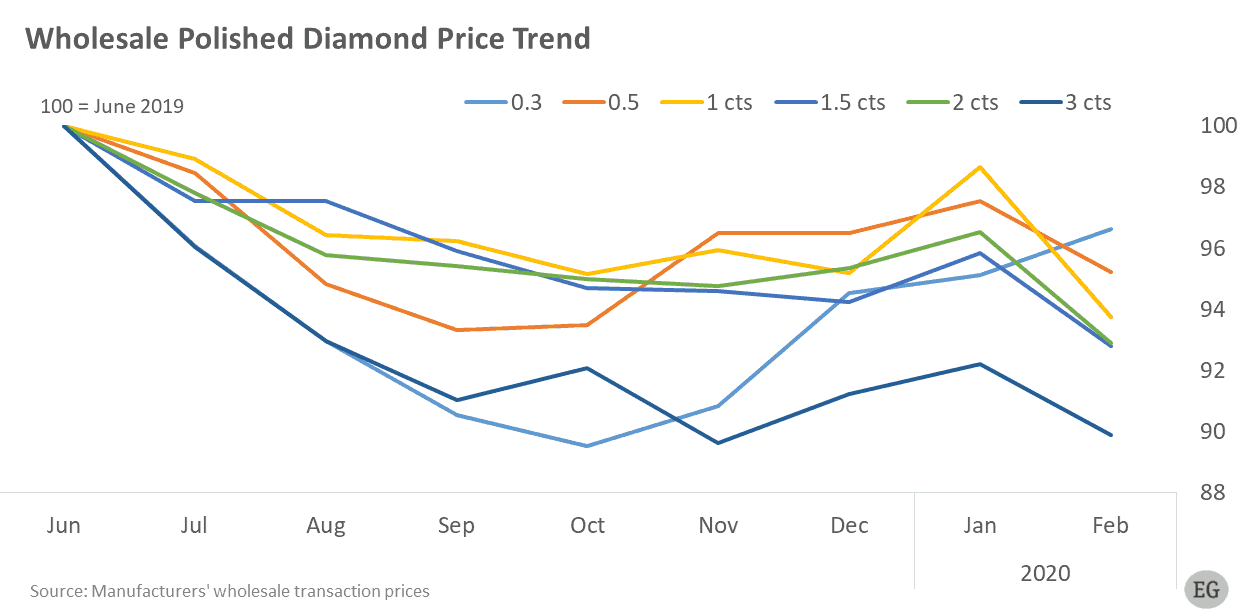 According to Golan, wholesalers realized that they had over-purchased rough diamonds in January and, therefore, reduced their purchases at the February Sight. In response, he explains, De Beers offered Sightholders flexibility, including deferment of goods, and accepted client refusals – but did not reduce rough diamond prices.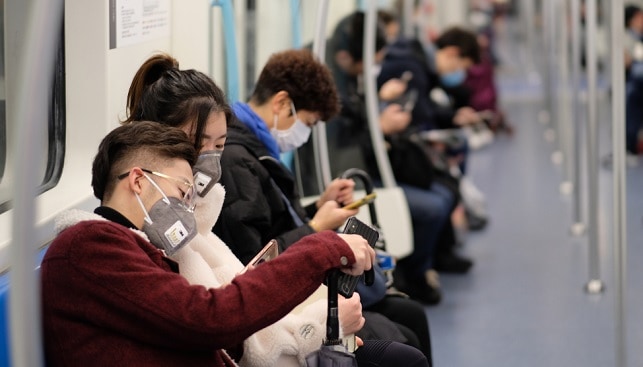 Both factors – the decline in polished prices and rough diamond purchases – "hint to manufacturers' concerns", Folan says. The problem among manufacturers isn't a lack of cash "but a lack of confidence in the short-term prospects".

"More than anything", he concludes, "the decline in polished diamond prices may reflect a desire to maintain cash flow as they face growing uncertainty".