THE CURIOUS MONTH OF DIAMOND MINING STOCKS
Paul Zimnisky looks at the reasons why, from February 15 to March 13 of 2017, a market-cap weighted aggregation of diamond miners was down 14.3%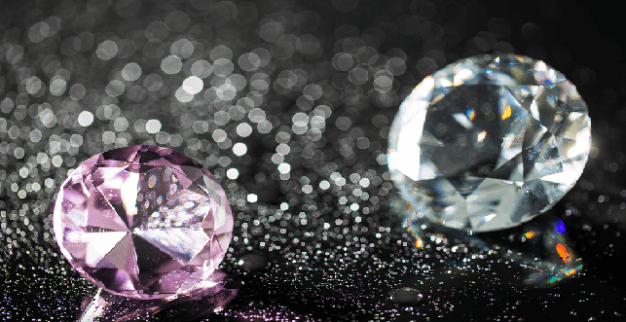 In a recent article called "5 Reasons Why Diamond Mining Stocks Have Been Under Pressure", diamond analyst Paul Zimnisky looks at the reasons why, from February 15 to March 13 of 2017, a market-cap weighted aggregation of diamond miners in US dollars including Alrosa, Petra Diamonds, Dominion Diamond Corp, Gem Diamonds Ltd, Lucara Diamond, Stornoway Diamond, Firestone Diamonds and Mountain Province was down 14.3%.
Reason #1: India's demonetization
India's demonetization last November had an effect on many diamond miners' Q4 2016 reports. According to Zimnisky, "recently released official sales results from Dominion, Stornoway, and Mountain Provence have highlighted the severity of the impact on smaller, lower-quality stones".
Reason #2: Lucara's view on the market
Diamond miner Lucara, Zimnisky says, "gave a bearish view of the diamond market in its Q4 2016 operations update released on February 16". According to Lucara, "Supply and demand fundamentals in the diamond market remain unbalanced, resulting in a very cautious market. The large volume of rough diamonds sold into the market in 2016 has not translated into increased sales of polished diamonds. Polished diamond price indices remain at very low levels, restricting the ability for rough diamond prices to see short term and sustainable growth". In addition, Lucara mentioned India's demonetization as resulting in "low to almost no liquidity for polishers to pay their employees".
According to Zimnisky, Lucara's comments "have impacted industry sentiment more so than larger companies like Alrosa and Petra, which have both recently released more bullish views on the current state of the diamond market".
Reason #3: The US Federal Reserve is likely to raise interest rates
According to Zimnisky, "the US Federal Reserve is likely to raise interest rates multiple times this year, which makes bonds a more competitive alternative to dividend yielding stocks".
Dominion, Lucara, and Alrosa "are relatively high yielding stocks, and are sensitive to asset class rotation tied to interest rates".
Reason #4: Less investment
According to Zimnisky, "there has been a general rotation out of commodity investments as iron ore, gold, and oil". Large investors. He says, "tend to move money in-and-out of asset classes and sectors as a whole, so a general flowing of money out of commodities and related stocks in recent weeks has sympathetically impacted the diamond miners".
Reason #5: Negative sentiment
On February 23, the Economist published an article titled "The Waning Power of the Engagement Ring", which "points to De Beers no longer controlling supply, the technological advancement of synthetic diamond production, and the Millennial's lackluster desire for material possessions, as threatening the value of diamonds".
The widely-distributed article, says Zimnisky, "put a negative spin on the longer-term prospects of the diamond industry".