HAWAII VOLCANO BRINGS DOWN A "RAIN" OF GEMSTONES
The Kilauea volcano has now brought more than fire and ash on the island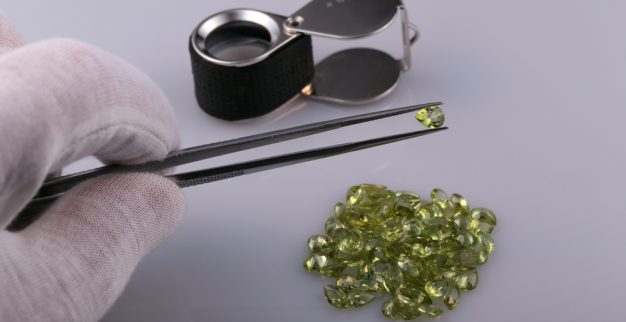 Hawaii's Kilauea volcano, which has been erupting for over a month, has now brought more than fire and ash on the island: According to reports quoted by Gem Konnect, Kilauea is now "raining" green gems called peridots, a gem-quality olivine crystal – that residents find between the rubble and ash.
According to the report, Mount Kilauea's eruptions "have thrown hot magma high into the air, where the high crystallisation temperature of olivine enables it to quickly transform into peridot crystals before hitting the ground". According to another report in Forbes, olivine is very common, estimated to compose over 50% of Earth's upper mantle. Peridots can be found in meteorites as well as in lavas and in peridotite xenoliths of the mantle, which lavas carry to the surface. However, little crystals of olivine "falling out of the sky are quite unusual", as gem quality peridot occurs in only "a fraction of these settings". This, according to Wikipedia, is due to the mineral's chemical instability on the Earth's surface.
That being said, as peridot is a relatively inexpensive gemstone, the island isn't exactly fraught with visitors hoping to get rich from Kilauea's volcanic eruptions and gemstone "rain".
Hawaii's Kilauea is one of five volcanoes that make up the island of Hawaii, and it is the most active among them, erupting nearly continuously since 1983. It was formed between 300,000 and 600,000 years ago, according to estimations, and has risen above sea level about 100,000 years ago. In 1990, the volcano destroyed the town of Kalapana. Since May 3, 2018, Kilauea has been active. The continuous eruptions have opened two dozen lava vents downrift from the summit in Puna over several weeks.