REPORT: 80% OF COUNTRIES FAIL TO MANAGE THEIR NATURAL RESOURCES
The world's major mining, oil and gas-producing countries fail to adequately govern the way they extract and manage natural resources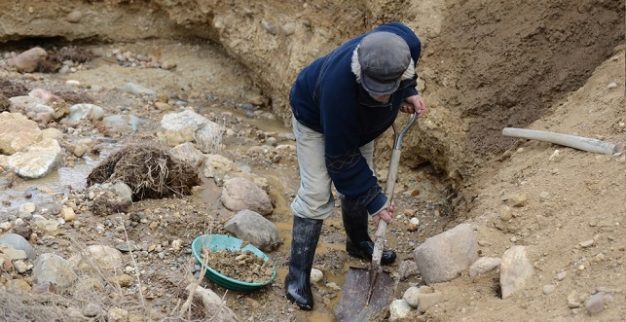 An annual report released by the New York-based Natural Resource Governance Institute (NRGI) and quoted by Mining Weekly, shows that approximately 80% of "the world's major mining, oil and gas-producing countries fail to adequately govern the way they extract and manage natural resources".
The NRGI index, which tracks accountability and corruption in 81 countries according to the transparency and accountability of their oil, gas and mining sectors, ranks Norway at the top of the list. Chile, Britain and Canada take the second, third and fourth places from the top. Eritrea is ranked last.
66 countries indexed are characterized as "weak, poor or failing" in their governance of extractive industries. Only 20% of all countries have achieved "good" or "satisfactory" overall ratings. Colombia, Indonesia, Ghana, Mongolia, Peru, Mexico and Botswana achieved good or satisfactory overall ratings. According to the report, "Burkina Faso was placed highest among the low-income countries studied and its mining sector ranked 20th overall".
Daniel Kaufmann, President and CEO of NRGI, which launched its index in 2013, commented: "Good governance of extractive industries is a fundamental step out of poverty for the 1.8-billion poor citizens living in the 81 countries we assessed […] It is encouraging that dozens of countries are adopting extractives laws and regulations, but often these are not matched by meaningful action in practice".
According to the NRGI, the countries which ranked low were characterized by systemic corruption, "including in policy areas such as environmental and social impacts, and the sharing of resource revenues by national governments with local authorities".
NRGI also said that 48 countries' state-owned companies were given "unsatisfactory" ratings. According to Mining Weekly, the NRGI "called on governments to support transparency measures, including laws to ensure the identities of the true beneficiaries of oil and mining companies are clear".