Polished Prices Get a Hefty Boost in January 2022
The IDEX Polished Price Index starts the year with a bang, posting a 5.67% increase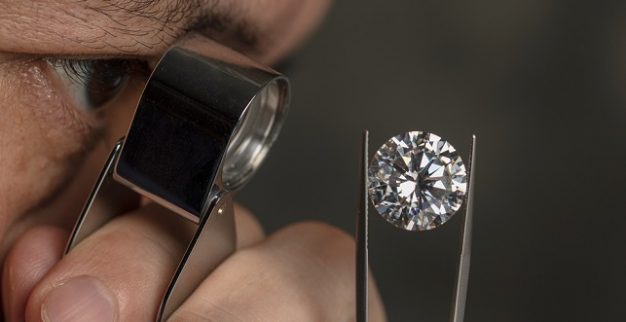 The IDEX Polished Price Index, published by IDEX Online, has started the year with a bang, posting a 5.67% increase – "one of the steepest monthly rises for some years," according to the report.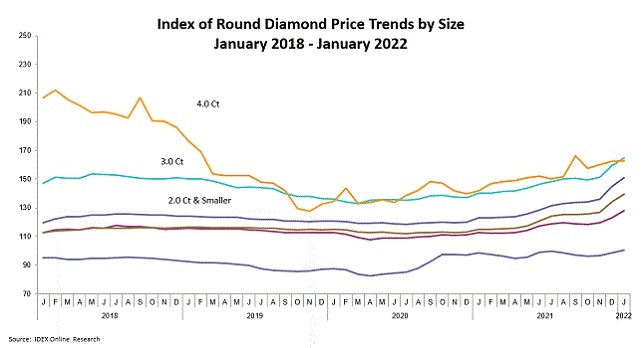 IDEX Online reports that while the Index was "virtually flat for the first three weeks" of the month, it surged on the 21st "and kept rising steadily." The value of the Index averaged across the whole of January was up 16.7% year-on-year – the highest year-on-year increase since December 2011.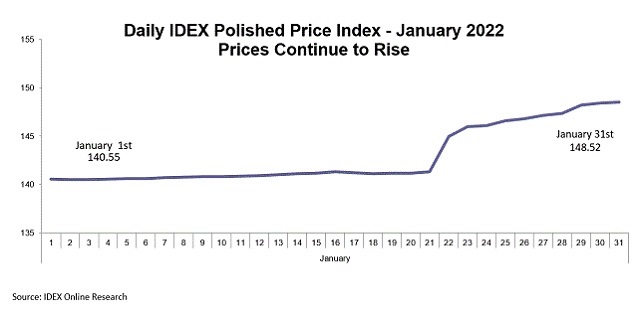 The Index, which had been gradually declining since mid-2018 to a hit its lowest point in April 2020 when the first lockdowns hit, has been trending upwards ever since.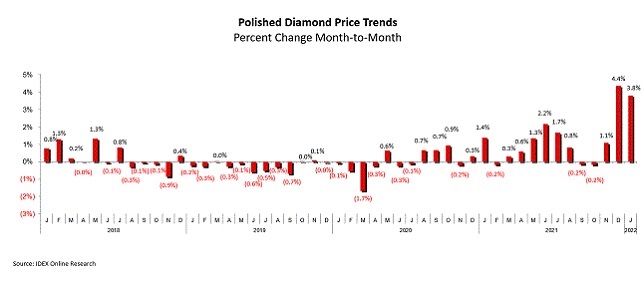 Month-on-month prices were up 3.8% in January 2022 while year-on-year prices rose 16.7% in January. Polished month-on-month prices rose for all sizes in January – most sizes were up 3.4% to 4.4%, except for 0.5-carats at 2% and 4-carats at 0.3%. Meanwhile, year-on-year diamond prices "show some spectacular increases" – 2-carats were up 22.9%, closely followed by 1.50-carats (up 21.4%). Other sizes rose by at least 13%, with the sole exception of 0.50-carats, which rose by just 2.2%.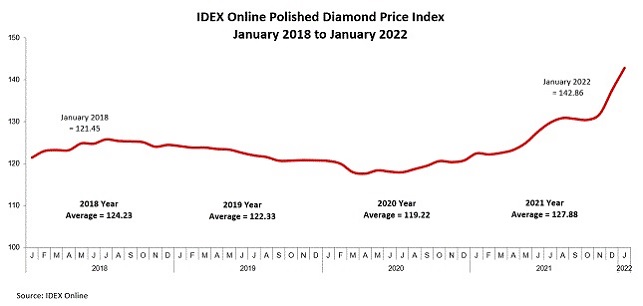 According to IDEX Online, "as the increase in polished prices accelerates there is inevitably talk of a bubble, and concern about when and how it might burst." Meanwhile, rough diamonds remain in short supply and post-lockdown consumer demand, especially in the US and China, remains robust. In contrast to first predictions, "the Omicron variant of Covid appears to have been less harmful."
Read the full report here.