Price of Pink Diamonds Jumps 116% in the Last Decade
Between 2010 and 2019, the general colored index showed a market price increase of 77%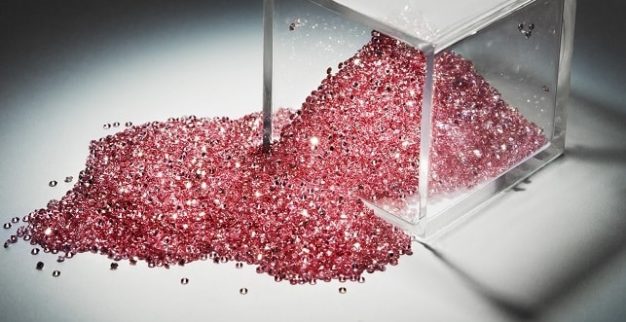 The Fancy Color Research Foundation (FCRF) has published the results of the Fancy Color Diamond Index (FCDI) in 2019 and over the last decade (2010-2019), showing that colored diamonds in general, and pink diamonds in particular, have steadily increased in price.
Pinks Rule the Decade
According to the report, between 2010 and 2019, the general index showed a steady market price increase of 77%. Pink diamonds led the index, increasing by 116% over the decade. The prices of blue diamonds rose by 81%, and the price of yellow diamonds increased by 21%.
Highlighted results from the report show that during the last decade, the price of 5-carat pink diamonds rose by 99%. Fancy Vivid Blue in the 1-carat category increased by 135%, and in the yellow color category – prices of Fancy Vivid Yellow 5-carat and 3-carat stones increased by 30%.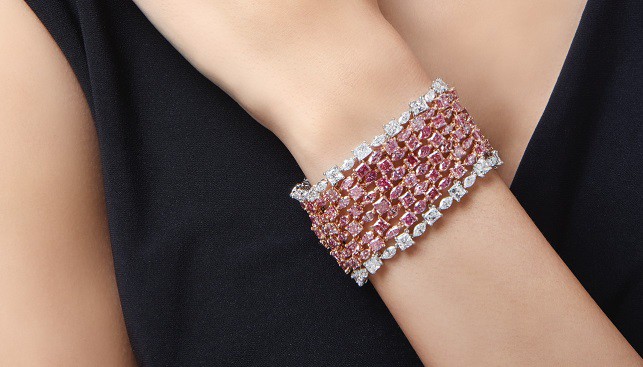 2019 Results
Despite a strong decade, 2019 showed a 1.4% decrease in the general index, "mainly influenced by a 5.4% decrease in Yellow diamonds", according to the report. During the year, pink and blue diamonds showed stability, Fancy Vivid Pinks increasing by 4.4%.
FCRF Advisory Board member, Jim Pounds, said: "The declines we witnessed in 2019 in the fancy color index are a ripple effect caused by the double digit decrease in the colorless category in the last few years. From the mining perspective we are currently experiencing a shortage in high quality fancy color rough and we therefore feel quite optimistic about the future".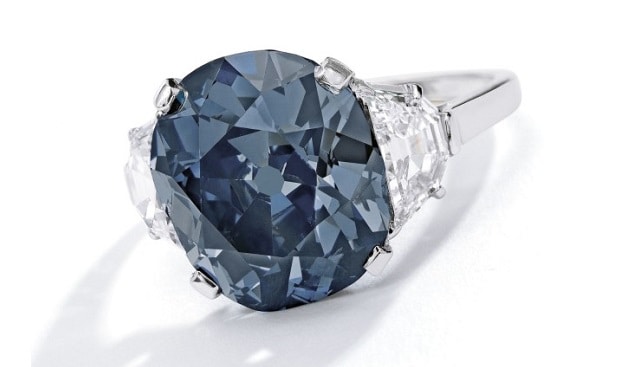 During the last quarter of 2019, pink diamonds decreased by 0.2%, blue diamond prices slightly by 0.5%, and the only category which showed a significant increase in yellow diamonds was the Fancy Vivid Yellow 10-carat, which rose by 1%.
Record-Breaking Decade
Fancy color diamonds broke astonishing records in auctions as well this past decade. The list of these record-shattering stones is led by The Pink Star, a 59.60-carat wonder, which was sold by Sotheby's for $71.2 million to Chow Tai Fook in 2017. The sale price of the Pink Star made it the most valuable color diamond ever sold. Another impressive pink diamond – the 24.78 carat, Internally Flawless, type IIa rectangular-cut, Graff Pink – was sold for $46 million at Sotheby's in 2010, holding the title for most expensive pink diamond ever to be sold at auction for seven whole years until the Pink Star went under the hammer.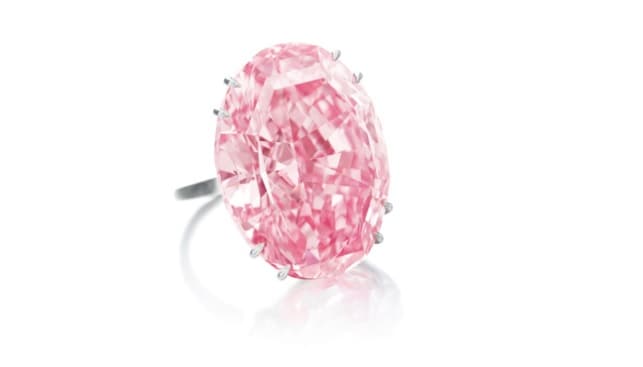 The past decade also saw the most valuable blue stone ever sold in auction. The history-making, 14.62 carats Oppenheimer Blue, the largest Fancy Vivid Blue ever sold, fetched around $58 million at Christie's in 2016, effectively dethroning The Blue Moon of Josephine of its title as the most valuable blue ever sold. The Blue Moon of Josephine was in itself a jaw-dropping wonder – a 12.03-carat, cushion cut, flawless, Fancy Vivid Blue, sold for $48.4 million at Sotheby's in 2015.