The People's Mine: Arkansas' Diamonds Park celebrates 50th Anniversary
Check out some of the most impressive finds in the parks' history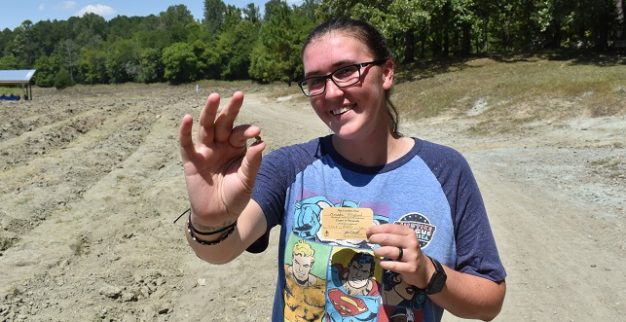 The Crater of Diamonds State Park, situated over an eroded lamproite volcanic pipe in Arkansas, has recently celebrated its 50th anniversary as an Arkansas state park.
Crater of Diamonds, North America's only public diamond mine, "has become one of the most recognizable ambassadors for Arkansas," Stacy Hurst, secretary of the Arkansas Department of Parks, Heritage and Tourism, says on the park's website, "In many cases, if people outside our state know little else about us, they know that you can come to Arkansas and search for diamonds […]."
Recently, the park unveiled a new display commemorating the discovery of the 8.52-carat Esperanza diamond – the sixth-largest discovered there and the largest diamond found at the park since 2015.
In 2021, the park had over 201,000 visitors – the largest number of paid visitors in its history. 354 diamonds were discovered, only eight of them larger than one carat.
During its 50 years of "service" to diamond lovers across the US, there were quite a few unique finds. One of them is the Strawn-Wagner Diamond, a 3.03-carat rough found in 1990, then cut by Lazare Kaplan International of New York to a 1.09-carat round brilliant-shape diamond featuring an "Ideal Cut." In 1998, it was certified by the American Gem Society (AGS) as O/O/O (Ideal cut/D color/Flawless) or "Triple Zero" – the highest grade a diamond can achieve.
More recently, a 8.52-carat white diamond made national news: Found in June 2015 by Bobbie Oskarson of Colorado, the gem is the fifth largest diamond found by a park visitor. It is clear white and icicle shaped, and it was named after Oskarson's niece's and the Spanish word for "hope."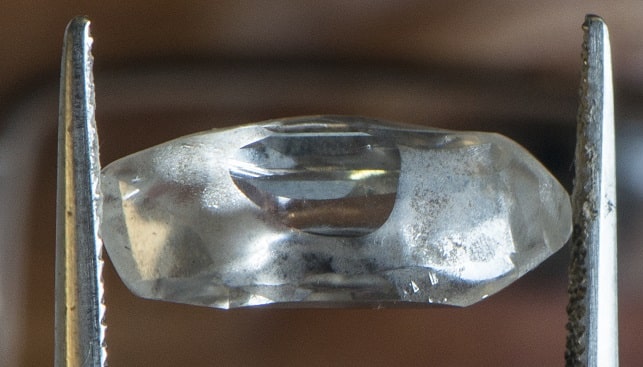 Another notable gem, the Uncle Sam Diamond, is a 40.23-carat white diamond and the biggest diamond ever found in the US. Discovered in the Crater in 1924, the gem was cut twice over the years. The second cutting resulted in a 12.42-carat, emerald-cut gem.
The Amarillo stone – a 16.37-carat white diamond – is the biggest diamond found by a park visitor since its establishment as a state park in 1972. W. W. Johnson of Amarillo, Texas, found it in 1975. It was subsequently cut into a 7.54-carat marquise-shape stone.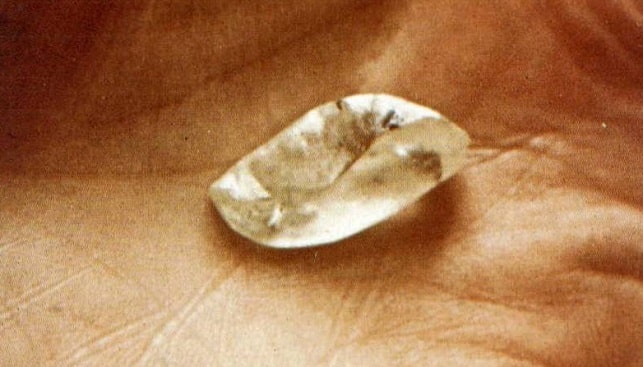 The 4.25-carat Kahn Canary Diamond, another buzz-worthy diamond, was discovered by George Stepp, a logger from Carthage, Arkansas, in 1977. It was loaned to and worn by first lady Hillary Clinton at her husband's Presidential Inaugural galas in 1993 and 1997 as a special way to represent Arkansas's diamond site.