US Specialty Jewelers Rebound "Dramatically" from Covid-19 Disaster
Specialty jewelers re-opened their stores in early summer - and the turn-around began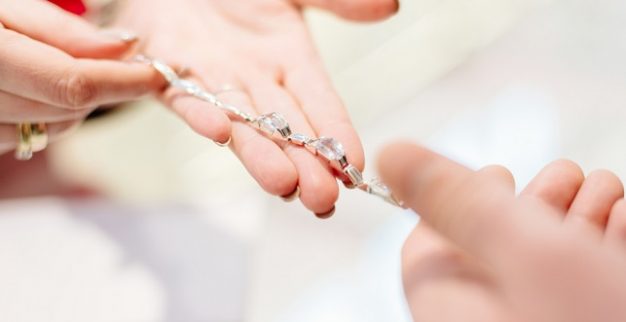 A new report published by IDEX Research on IDEX Online states that specialty jewelers' sales in the US "have rebounded dramatically after the Covid-19 disaster of March, April and May". Specialty jewelers are defined as retail merchants with stores in which jewelry is the vast majority of merchandise sold. They account for about 42% of total fine jewellery and watch sales in the US market.
Since there has been no Commerce Department data related to specialty jewelers' sales since January due to the pandemic and store closures, IDEX Online is now using its own database "to provide best-guess stats of specialty jewelers' sales trends".
Once specialty jewelers were allowed to re-open their stores in early summer, the turn-around began, and in both August and September they showed positive year-to-year comparisons.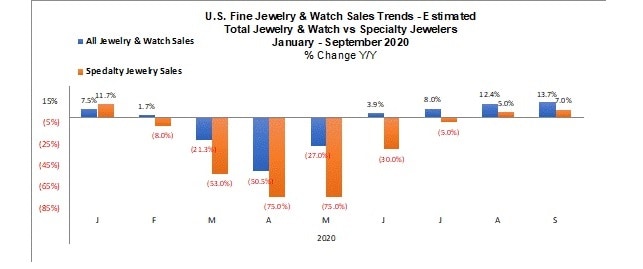 Major Trends
IDEX Online highlights some trends:
First, specialty jewelers' sales dipped far more than jewellery sales at multi-line retailers like Costco, Walmart, and others, since the latter have been deemed "essential" by the government, and their doors remained open throughout the year-to-date. In contrast, most specialty jewelers' stores were totally closed in March, April and most of May. 
Second, online sales by large specialty jewelers showed solid gains, especially in the second quarter, but most small independent single-store jewelry merchants were not prepared to sell online.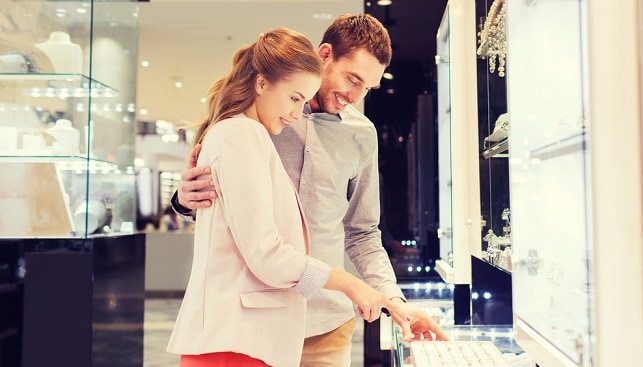 Third, jewellery store closings "have accelerated since the beginning of the year" and some of those lost sales have shifted to multi-line merchants.   
Finally, the global distribution system has suffered disruption, "diamond cutting centers in India are still not operating at capacity, and other worldwide suppliers of precious metals and semi-precious gemstones have been unable to maintain a steady, consistent supply of goods".  This, the report reads, leads to "less inventory on retail shelves" which means fewer choices for customers, "reducing the likelihood that jewelers will have the goods to make a sale".
 Read the full report here