The New Winners and Losers in the Diamond Market Share in 2019
Why did De Beers' market share shrink considerably in 2019?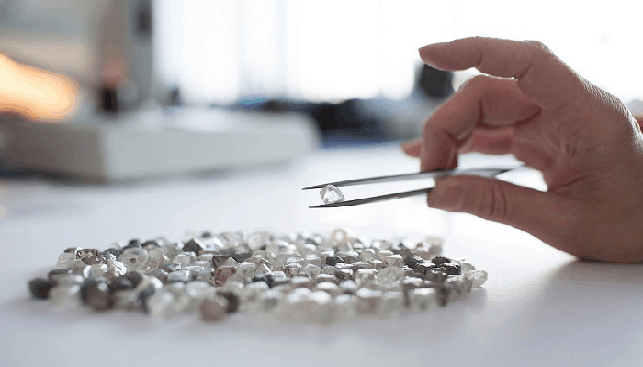 A recent article published by Edahn Golan Diamond Research & Data analyses the fall in market share of the world's biggest miner – De Beers – and the surprising winners from this shrinkage.
According to Golan, "after a year of pains, and ahead of one of the most complicated years since World War II, De Beers' market share sank in 2019". This happened not only to De Beers, he says, but to the rest of the big diamond miners as well – Alrosa, Rio Tinto and Petra.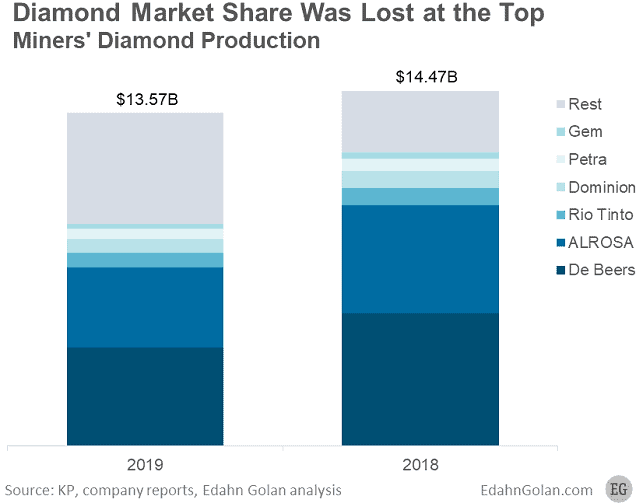 Market Share Losers
In 2019, De Beers' rough diamond sales totaled $4.04 billion. Since, based on the latest Kimberley Process (KP) figures, global diamond production totaled $13.57 billion in 2019, De Beers' market share was 29.5% in 2019 – a steep 21.3% year-over-year decline from 37.4% in 2018. No need to shed tears for the company, though, as De Beers is still the world's largest diamond mining company.
De Beers is not the only company that lost market share. Alrosa, the largest miner by volume, saw its market share drop by 20.9% to 24.1% as its sales hit $3.27 billion in 2019. Rio Tinto, the third largest diamond miner, saw its market share shrink by 5.1% in 2019.
Mid-size miners, including Dominion, Gem Diamonds and Petra "also lost sizable chunks of market share" in 2019, says Golan.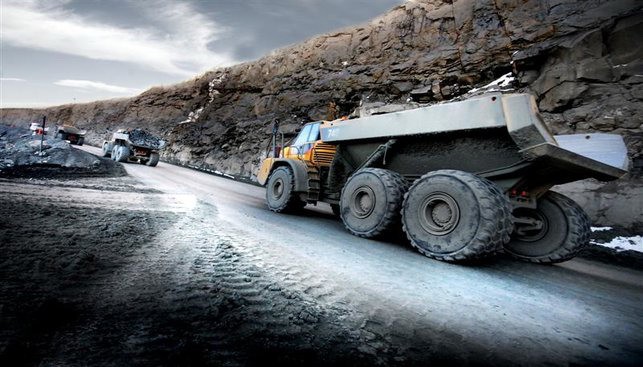 Market Share Winners
In 2019, the top six diamond miners – De Beers and Alrosa among them – accounted for two-thirds (66.7%) of global diamond production – a drop when compared to the staggering 82.8% they shared in 2018. Together, they lost a massive 19.4% market share.
The winners from the big six losses are surprising: A small group of junior miners and alluvial miners around the world which are, with few exceptions, completely anonymous. According to Golan, most winners constitute "an endless array of diggers in Congo, Sierra Leone, Angola, the Central African Republic, Brazil, and elsewhere. While the market was shrinking, these players were actually responsible for an increase in production.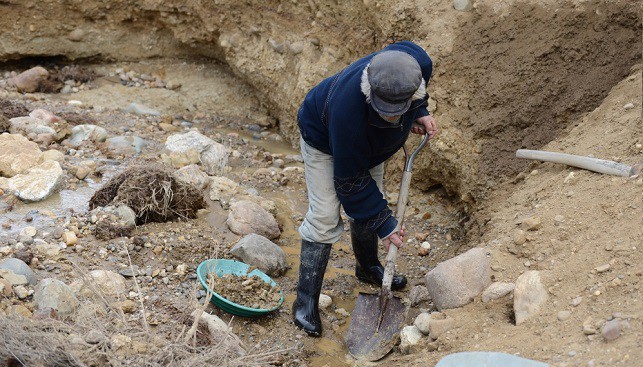 According to Golan, this trend has one main underlying factor: while the big miners saw that demand and prices are softening and adjusted production accordingly, independent diggers, who don't size up the market or analyze it, produced more "and suffered from the decline in prices".
Read the full article here