THE WORLD'S MOST EXPENSIVE CHRISTMAS SWEATER HAS 50 CARATS OF DIAMONDS
There have always been some crazy diamond-studded products out there, but this item probably out-does them all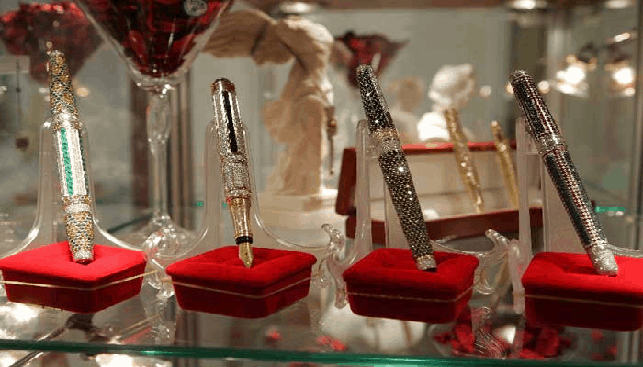 There have always been some crazy diamond-studded products out there, but this item probably out-does them all: according to several news sources, American rapper 2 Chainz has designed what he calls "the most expensivest ugly Christmas sweater". The $90,000 item, which features 50 carats of diamonds and 250 grams of gold on a size Large sweater, is part of 2 Chainz's line of charitable "Dabbin' Santa" sweaters.
According to the rapper's website, the sweater was designed by him and hand crafted by Avianne, 2 Chainz personal jeweler. The item has already been sold, and all proceeds will go to 2 Chainz's T.R.U. Foundation, which benefits veterans, arts education programs and disabled children.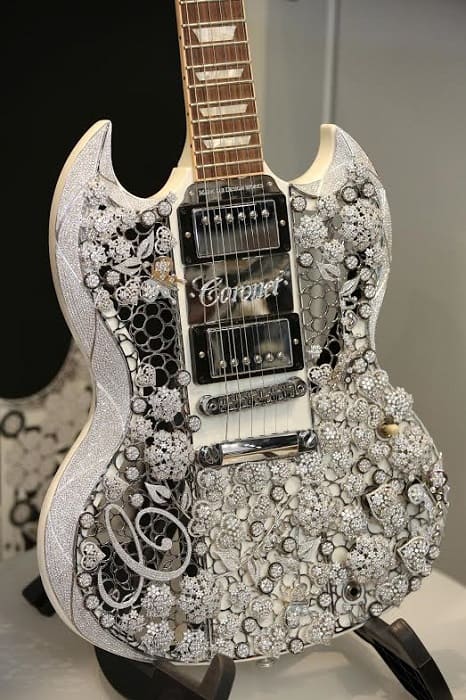 As aforementioned, a diamond-studded sweater isn't the first item to be upgraded in value by the presence of diamonds, and 2 Chainz isn't the first rapper to flash his rocks. In 2004, rapper P. Diddy arrived at a post MTV Video Music Awards party sporting an iPod set with 120 diamonds. The customized music player was part of a marketing tie in with computer and electronics giant Hewlett Packard (HP), which sponsored the awards ceremony.
In 2008, Motorola produced a diamond Bluetooth headset with the cooperation of Alexander Amosu, a young entrepreneur who uses diamonds and gold to customize accessories and phones. The limited edition set was made from 18K gold and featured over 180 brilliant cut diamonds, with a total of 3.47 carats.
In 2012, ten Graf von Faber-Castell plunger-type fountain pens were encrusted with polished diamonds. While the barrel of the original pen is fashioned from ancient wetland oak and then cast in 18 karat gold, the exclusive diamond edition included 58 of the stones, weighing 4.6 carats in total. In addition to the diamonds, each of the ten pens had a sunburst-cut Brazilian Madeira citrine gem at each end. The pen cap and end cap were both 24 karat gold plated, and the bi-color gold nib was 18 karats.
The first of the these pens was readied for Queen Elizabeth's diamond jubilee celebrations and went on display at Harrod's department store in London. Each exclusive pen had a price tag of $92,473.
Jumping forward to our days, at Baselworld 2016, a guitar called "Circles of Life'", co-designed by product director of Aaron Shum Jewelry Alice Trinh and Hollywood superstar Jermaine Jackson, was awarded the Guinness World Records title for the most jewels on a guitar. The bass guitar featured 16,033 Swarovski genuine gemstones and Swarovski zirconia.
A year earlier, another guitar managed to slide its way in to Guinness World Book of Records, when Hong Kong-based Jewelry brand Coronet partnered with Chow Tai Fook and designer Mark Lui to create a $2 million Diamond Gibson Guitar, and entered the Guinness Book of Records as the maker of the most valuable guitar ever made. Named "Eden of Coronet", the guitar was adorned with over 400 carat diamonds set in approximately 1.6kg of 18k gold.