CHOW TAI FOOK ENDS "SALES DRAUGHT" IN FISCAL Q4
CHOW TAI FOOK ENDS "SALES DRAUGHT" IN FISCAL Q4
Chow Tai Fook has reported positive retail sales growth in the fiscal fourth quarter after "a long run of declines". Retail sales in China increased 16%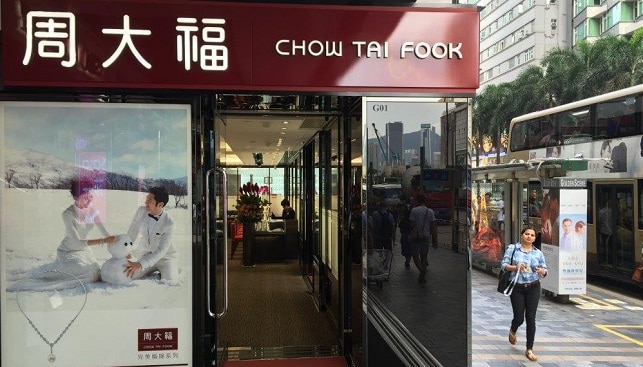 Jeweler Chow Tai Fook has reported positive retail sales growth in the fiscal fourth quarter after "a long run of declines", according to Rough & Polished.
Retail sales in mainland China increased 16%, with same-store sales rising 12% during the three months that ended March 31. Overall retail sales in Hong Kong and Macau grew 1%, and same-store sales rose 4%.
Chow Tai Fook's sales of gold products were up 17% in mainland China and 19% in Hong Kong and Macau. Gem-set jewellery sales rose 5% in mainland China "but fell 17% in the municipalities due to a decline in the average selling price", according to the report.