MUSTANG'S RUBY AUCTION FALLS FLAT
MUSTANG'S RUBY AUCTION FALLS FLAT
Mustang Resources reported that its recent ruby auction brought only $713,456 against millions projected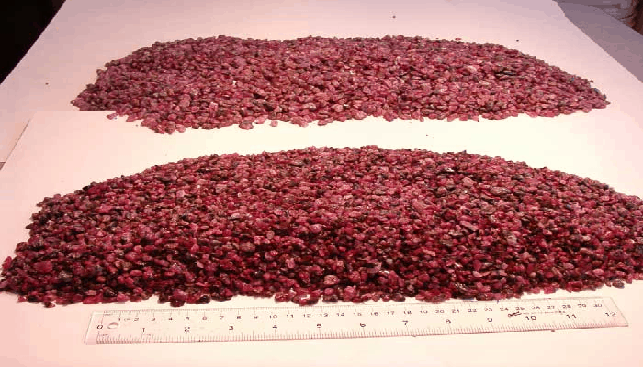 Mustang Resources has reported that its recent ruby auction, held in Mauritius last week, "accrued $713,456 against millions that had been projected", according to Rough & Polished.
Only 8 of 21 bids were sold, and the company sold 29,463 carats out of the 405,000 carats it took to the auction. Bids ranged from $6 to $1944 per carat.
Mustang managing director Christiaan Jordaan commented: "The feedback from buyers and the results make it very clear that we need to offer increased quantities of rubies in each category. This is because buyers and their jewelry customers need to be certain that there are enough similar rubies available to enable them to produce the required number of any particular jewelry item". He added that the company "would now focus on building the inventory required by the market".