RIO TINTO PRODUCES LESS DIAMONDS, BUT NET EARNINGS RISE IN 2018
RIO TINTO PRODUCES LESS DIAMONDS, BUT NET EARNINGS RISE IN 2018
The miner's net earnings rose 28.3% to $118 million in 2018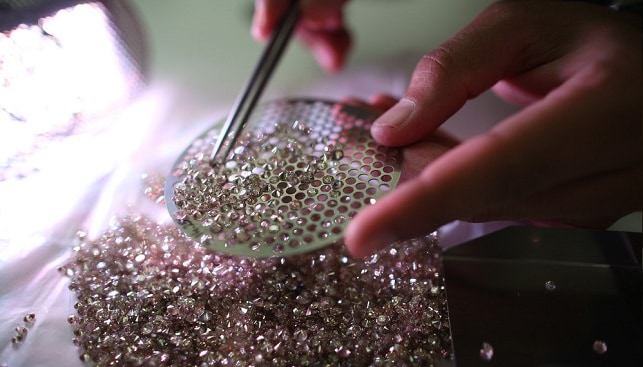 Rio Tinto has reported its financial results for 2018, showing that its net earnings from diamond sales rose 28.3% to $118 million, although gross revenue fell to $695 million (compared to gross revenue of $706 million in 2017). Rio Tinto's diamond production fell 15% to a total of 18.43 million carats in 2018.
Rio Tinto added that "the global supply of natural rough diamonds in 2018 was lower than 2017" and that it expects " this trend to continue into 2019, as new sources of supply are unable to satisfy growing demand". Diamond production guidance for 2019 is between 15 and 17 million carats.
The famous Argyle mine, Rio Tinto's flagship diamond mine in Australia, produced 14.07 million carats in 2018 – an 18% drop compared to its production in 2017. The miner's Diavik mine in Canada, in which it has a 60% share, produced 4.36 million carats during the same period – a 3% drop year-on-year.