ARMENIAN JEWELERS ASSOCIATION DELEGATION TO ATTEND ISRAEL'S DIAMOND WEEK 2017
A high-level delegation of the Armenian Jewelers Association (AJA) will attend the 6th International Diamond Week in Israel (IDWI)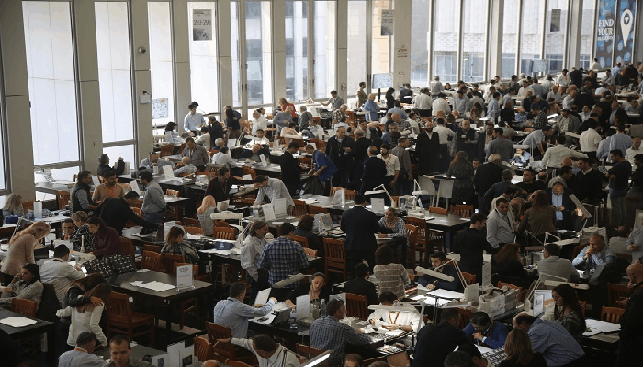 A high-level delegation of the Armenian Jewelers Association (AJA) will attend the 6th International Diamond Week in Israel (IDWI), from February 13 – 16, 2017, as guests of the Israel Diamond Exchange (IDE). The visit of the delegation, to be headed by AJA President Sarkis Nourian, will mark the signing of a Memorandum of Understanding with the Israeli exchange. A signing ceremony will take place at IDWI, under the auspices of the President of the World Jewellery Confederation (CIBJO) Dr. Gaetano Cavalieri.
AJA is a professional association to connect Armenian jewelers around the world and to increase communication and cooperation among them. The organization has representatives in the United States, Armenia, Russia, the Middle East, Europe, South America and Australia.
IDE President Yoram Dvash said, "I am pleased that the AJA will be sending an official delegation to Israel's Diamond Week. Armenian jewelers have a unique and longstanding heritage as jewelry makers, and they have made an important contribution to the jewelry industry around the world. We are very happy that AJA has agreed to cooperate with the Israeli diamond industry to advance the diamond jewelry sector, especially in light of the investments we have made to strengthen this area."
AJA President Sarkis Nourian said, "We are very pleased to have been invited by the Israeli Diamond Exchange to attend the International Diamond Week in Israel. We are bringing a delegation in order to explore channels of cooperation and to create a formal framework for collaboration. We know that this exhibition is of great importance to the bourse, and it offers us an excellent opportunity to learn about the industry and to meet its members," he said.
The MOU will outline areas of cooperation between the two institutions in Israel and other countries of mutual interest.
About IDWI
This year's International Diamond Week will offer a huge variety of goods by hundreds of Israeli and international exhibitors. In addition, multiple international tenders of rough and polished diamonds will be held during the week. This year IDWI will also offer a rich social program including free sightseeing to Jerusalem and the Dead Sea. As in the past buyers are being offered free accommodations for three nights in nearby hotels. The event is expected to attract several hundred more buyers than before.