DOMINION TO AUCTION FANCY YELLOW DIAMONDS AT THE IDE
Dominion and Hennig will hold an auction of fancy yellow rough from October 29 to November 1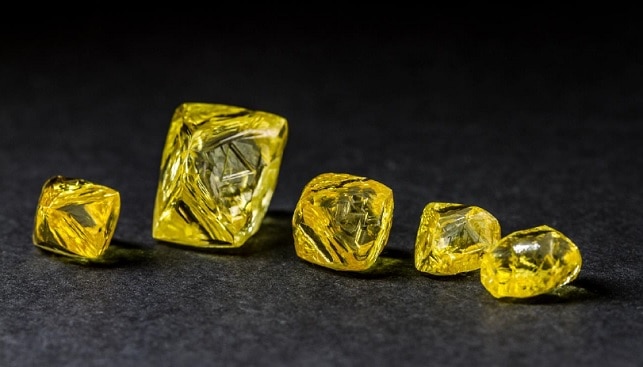 Dominion Diamond Corporation will hold an auction of fancy yellow rough diamonds in collaboration with I. Hennig Tenders. The auction viewings will take place in Ramat Gan, Israel and in Antwerp, Belgium.
The auction will commence with viewings in Ramat Gan from October 29 to November 1, 2017 and in Antwerp on November 6-10, 2017. Participation in the viewings and the auction is by appointment only. Interested parties may email tenders@ihennigtenders.com or call +32 (3) 500 8050.
Dominion operates the Ekati Diamond Mine, in which it owns a controlling interest, and owns 40% of the Diavik Diamond Mine, both of which are located in the Northwest Territories in Canada.