IDE TO HOST GEM DIAMONDS ROUGH TENDER
IDE's International Tender Center will host Gem Diamonds' 1st sale of Letseng rough outside of Antwerp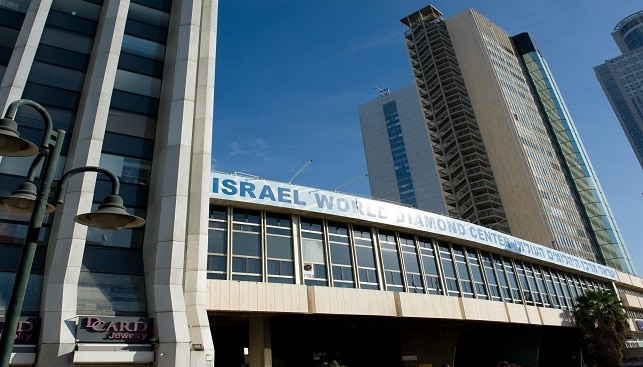 Ramat Gan, Israel, September 11, 2017: The Israel Diamond Exchange (IDE) International Tender Center (ITC) will host Gem Diamonds' first tender of high quality Letšeng production outside of Antwerp. The tender will feature large high value rough diamonds (+10.80 ct) from the Letšeng mine in Lesotho.
The viewing will take place at the ITC in the Israel bourse complex from October 15 – 18, 2017. Additional viewing of the rough will take place in Antwerp from October 23 – November 2, 2017.
Gem Diamonds is a leading producer of high-value diamonds, with a regular production of large, exceptional white diamonds. It owns the Letšeng mine in Lesotho. The Letšeng mine is known for the regular production of large, high quality diamonds, making it the highest average dollar per carat kimberlite diamond mine in the world.
CEO Clifford Elphick said "After selling ten years exclusively out of Antwerp, Gem Diamonds is delighted to introduce the high quality Letšeng production to the Israel Market. We hope to enhance our relationships with existing Israeli clients, establish new ones and seize opportunities within the Tel Aviv Diamond market." He added that they will be showing Letšeng's large rough diamond production, mainly consisting of high quality (+10.80 ct) single stones as well as a selection of top quality/ color 5 – 10 cts.
Shai Schnitzer, Chairman of IDE's Rough Diamonds Committee said, "We are very excited to be hosting Gem Diamonds first tender of top quality, large Letšeng production outside of Antwerp. The Israel Diamond market is a major buyer of large and exceptional stones and this tender is certainly win-win for both sides."
IDE President Yoram Dvash said: "We launched the International Tender Center last February in order to introduce important diamond producing and trading companies to the Israel market, and to make these goods more accessible to our members. The response so far has been overwhelmingly positive and the ITC has been very busy since it was opened. The Gem Diamonds tender is a significant achievement and we are very optimistic that we will continue hosting them in the future."